Earlier this year, Nuovo Testamento's LP New Earth shattered the music scene. Their upbeat Italo disco-infused beats—which are met with a veil of melancholy—was created largely by their true-to-the-1980s dance sound. Comprised of Andrea Mantione and Giacomo Zatti, who are based in Italy, alongside vocals by the Los Angeles artist, Chelsey Crowley, their LP managed to blend Hi-NRG, freestyle, and their indisputable deathrock roots into one cohesive album. But they're not done yet. With a slew of live dates that start at Substance Festival in LA and end at SYNTHICIDE in Brooklyn, Nuovo Testamento presents a remix EP, New Earth Remixes, in collaboration with some of the scene's most beloved and revered artists.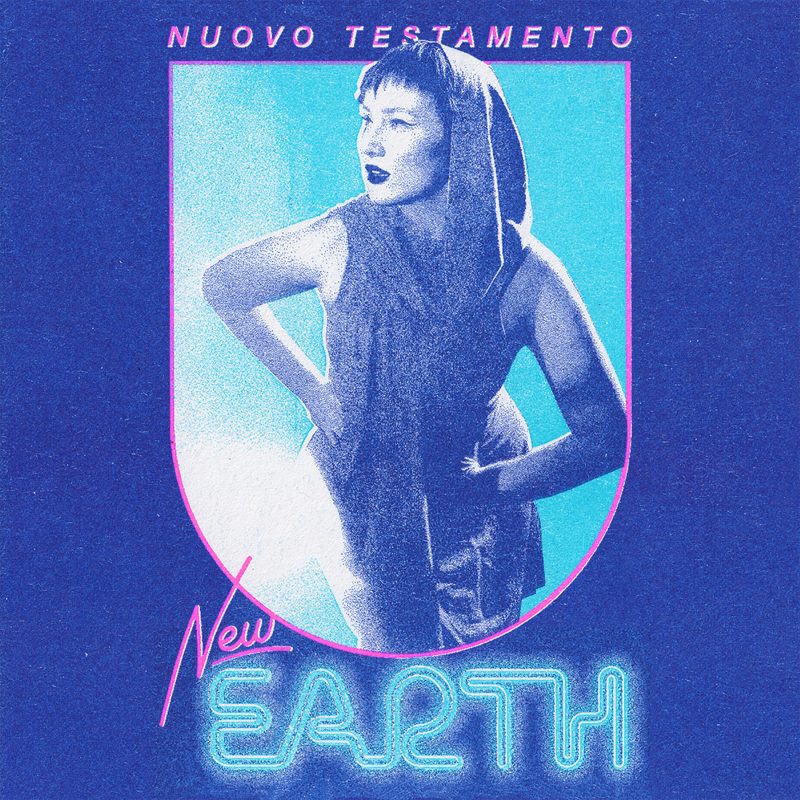 New wave romancers, Second Skin, present their epic interpretation of New Earth's opening track, "Michelle, Michelle." With the addition of guitar solos, the remix reaches colossal proportions as orchestra hits (and a flute!) are littered throughout. The band's soft-touch does well with Nuovo Testamento's brand of pop and adds a feverous element to the song. Drab Majesty's remix of the summertime dance hit, "The Searcher," is rife with a lush, synthesized sweetness. Part ethereal pop, part arpeggiated 1980s purity, the song is immaculate in its moody dance. Finally, Nuovo Testamento's own disco mix of "Vanity" is an effervescent remake not far from a boisterous Bobby Orlando Pet Shop Boys 12″ remix. With dance breaks and a non-stop beat, the band has made a superb update on an already vibrant track.
Listen below:
Nuovo Testamento's New Earth LP  with the remixed bonus tracks are available via Funeral Party on a limited edition clear cassette tape with double-sided risograph covers, featuring new art by Lauren Bailey/Chaotic No Good.
Catch Nuovo Testamento on the East and West Coast over the next few weeks:
12/3 – The Casbah, San Diego
12/9 – Redwood Bar, Los Angeles
12/11 – Saint Vitus, Brooklyn
Follow Nuovo Testamento on IG.