Ever since Second Skin crashed into the scene earlier this year with "Colder," we've been enchanted. With dreamy synthpop arrangements comparable to their contemporaries, Drab Majesty, or even resembling the song structure of 1980s new wave icons Talk Talk, their first three singles (including "Eyes Closed" and the most recent, "Far Away") have each been some of our favorite, heart-wrenching anthems of 2021.
Brian DaMert—whose vocals are induced with longing—is the core of Second Skin alongside Brian Tarney (VR Sex) in Los Angeles (AJ English & Vanessa Rae Robinson join them for live settings). Their charm and elegance in pure pop songwriting has found them on an upcoming bill with EBM progenitors Front 242 and with several gigs around the United States including New York City and Substance Festival in LA. We got to chat with DaMert about the beginnings of the band and what the future holds for Second Skin.
Can you tell me how the band came to be? What were your initial inspirations in forming Second Skin?  
I moved to Los Angeles from Oakland in 2018 with demos and the hopes of starting a new music project. Fast forward to early 2020 I wasn't much further along from where I started and was lost in the grind of working full time at bars. One night, by chance, I ran into an old acquaintance, Brian Tarney, whom I've respected for many years in the SF & LA scenes and ended up showing him some of my material. Brian T saw potential in the demos and was interested in joining but between our two busy schedules we found it almost impossible to find time to work on music. That all changed in March of 2020 when the pandemic and lockdowns hit. We were both more or less out of work and took advantage of the opportunity. The inspiration was already there, we just needed more time. An album's worth of songs and then some were written over the course of last year.
Why did you decide to go the route of releasing singles instead of an EP or album? 
I think singles are the way to go for independent artists starting out in this crazy modern era. Doesn't make sense to release all of your music at once to be inevitably swept away into the void. Things move fast and the noise is only getting louder. The "singles" approach gives you a chance to poke your head above the water every few months to keep the project alive.
Do you plan on releasing the tracks in physical format sometime soon?
Absolutely. We're looking to release something physical in early 2022. A full album is on the way!
Now that you have a couple shows under your belt how do you feel about performing live?
It's probably the main reason why we do this. Performing is a powerful addiction and, up until last month, I was in the throes of withdrawals for over four years. I'm starting to feel like my old self again.
Your music retains a sense of hopefulness that is tinged with melancholy. Is this purposeful? Where do you derive your lyrical content from?
For me, I've always found heartbreak and loss to be the kindling on the fire of inspiration. Our most recent single "Far Away" is about a conversation I had in a lucid dream with my late father who passed away a few years ago. Life can be unbelievably beautiful and unjustly cruel. The song is about cherishing the fleeting moments we all get to share together.
What's next for Second Skin?
We are going to finish out the year with an EP and with shows in NYC and SF (opening for Front 242) and the Substance Festival in LA. Looking to perform extensively in 2022 and we particularly can't wait to tour Europe.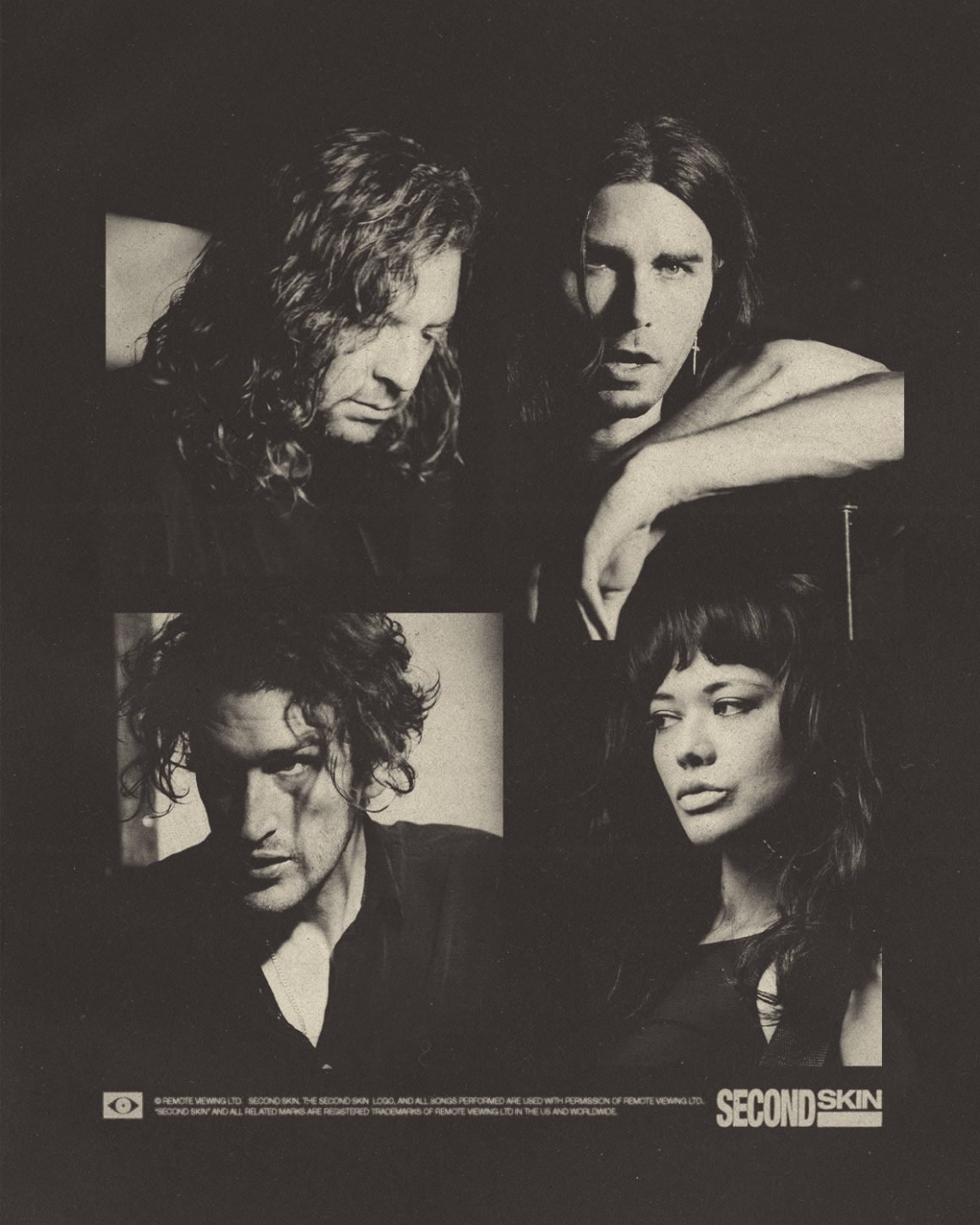 Catch Second Skin this fall:
September 24th – New York City (with Post-Punk.com editor-in-chief Alex B. DJing)
October 2nd – San Francisco 
November 27th – Los Angeles