The destructive nature of Trace Amount's music is that of grand proportions. As a prolific artist in the pandemic era, the New York City-based Brandon Gallagher is the mastermind behind the Trace Amount project, having worked with the likes of Qual and holds a remix by Kontravoid thus far. His desire to collaborate is apparent, especially on his new EP, Anti Body Language, out via Federal Prisoner on April 15th. This time around, Gallagher recruits fellow harsh noise industrialist, Statiqbloom, as well as the dark synthpop heroine, KANGA.
"Tone and Tenor (featuring KANGA)" is a nightmarish lullaby—one that most certainly won't cradle you to sleep. "I've been a fan of KANGA's for a while now and I wanted to have her not only do some guest vox but showcase some of her production as well, as she is a beast song writer," says Gallagher of the collaboration. "This is easily the most 'pop structured' song I've written, so I think it was only fitting to have her on this." KANGA duets with Gallagher on "Tone and Tenor," as they battle between a gnarled ferocity and a silkiness between their vocals that result in a brutal ballad. Listen below:
Anti Body Language is out on April 15. Preorder it here.
Trace Amount will play their record release show on April 13th at Saint Vitus for SYNTHICIDE with Statiqbloom and Choke Chain.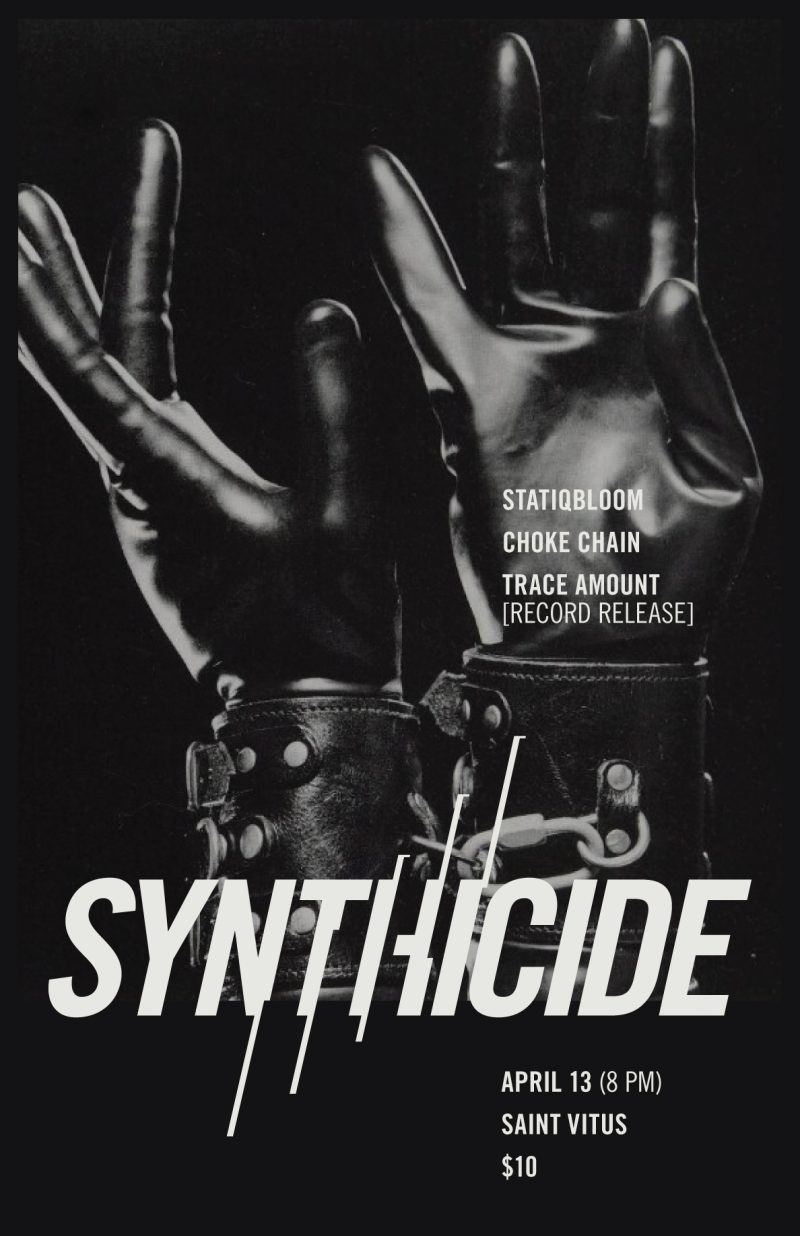 Follow Trace Amount on IG.