Our cup overfloweth, as one of the best of the best of the new generation of post-punk bands, North Carolina's Secret Shame, are back with their brand new single "Dissolve".
Previously, Secret Shame earned our Editor in Chief's number one spot for the best album of 2019—and later finally issued the album on vinyl, along with a spectacular remix LP, which also includes a bewitching new version of their debut album's first single "Dark".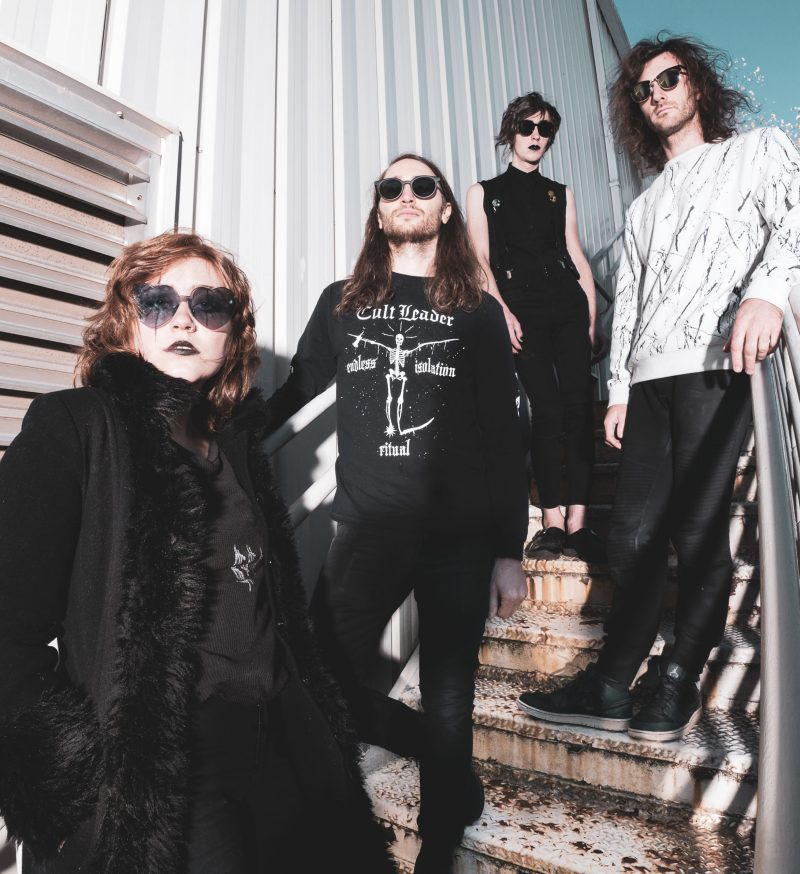 Following that, the band had a slight change in the lineup—pared down to a four piece with Billie on guitar and, Lena on vocals, Matthew on bass, and Nathan on drums, who all together collectively conjure shimmering and jangly guitar melodies that wax and wane in dark reverie to the dayglow bliss of a crown wreathed in wildflowers,
This is a band with an impressive dynamic range who will not be pigeonholed, leaping from positive-punk to proto-shoegaze alternative rock circa The Cure and Jesus and Mary Chain 1985. And it works!
Concerning the lyrical themes to "Dissolve", spellbound frontwoman Lena Machina muses:
"A cathartic break from a bad situation, but a gateway to something still destructive. What are the benefits of nobody knowing what's on your mind? What are the drawbacks?"
Watch the video for "Dissolve", shot and edited by Rory Rumfelt, below:
"Dissolve" was recorded in November 2019 at The Ward in Richmond, VA. The self-released 7" to accompany "Dissolve," and its yet-to-be-released double A-Side "Pure", will be available on June 5th, 2020.
Find "Dissolve" on your favorite streaming site here.
And find the official "Dissolve" Bandcamp stream/7″ via the link below: