Who is Jason Priest and where has he gone? is the question on all our minds.
The new album Jason Priest is Missing, out today, is the victorious return of Antoni Maiovvi (known as the co-founder of Giallo Disco Records and a slew of other projects) under his alias, Jason Priest. With two EPs from years past—King-Kill/33° and Nightmare Boy—Maiovvi merges several genres into his first full-length album on Midnight Mannequin Records.
Post-punk, synthpop, and electro flavors collide in Missing, an upbeat album with just a hint of melancholy. The story of alter ego, Jason Priest, is a fascinating one: "Priest, the British punk rocker who heads to New York City in 1982 on the heels of a brand new record deal, [spends] the better part of the decade strung out on amphetamines and drowning in alcohol. Now, Jason is back in London with renewed energy from both the change of scenery and, more importantly, a newfound sobriety."
This storyline leads us to Priest's new music video. Part The Cure's "Friday I'm in Love," part New Order's Get Ready, the song "White Anglo-Saxon Protestants" is a fuzzy, monochromatic dream. Priest dances, guarded with his guitar, as grainy images flicker behind him, reflective of the seedy nights spent at in the dirges of New York City. Are your moral standards high? he asks, perhaps as a question for himself. The post-punk guitars blend in with sharp disco drums to create a romantic, sorrowful atmosphere that's inherently danceable.
Jason Priest is Missing is that feel-good album for the post-pandemic summer we're all craving. It's "electronic power-pop for the Haçienda crowd, complete with 'I'm-rushing-my-tits-off' joy and comedown melancholy." And if that's not reason enough to search out Jason Priest, nothing will be. Vinyl is available in two versions: the "Speed and Leather Edition" and the "Clean and Sober Edition"—pick your poison.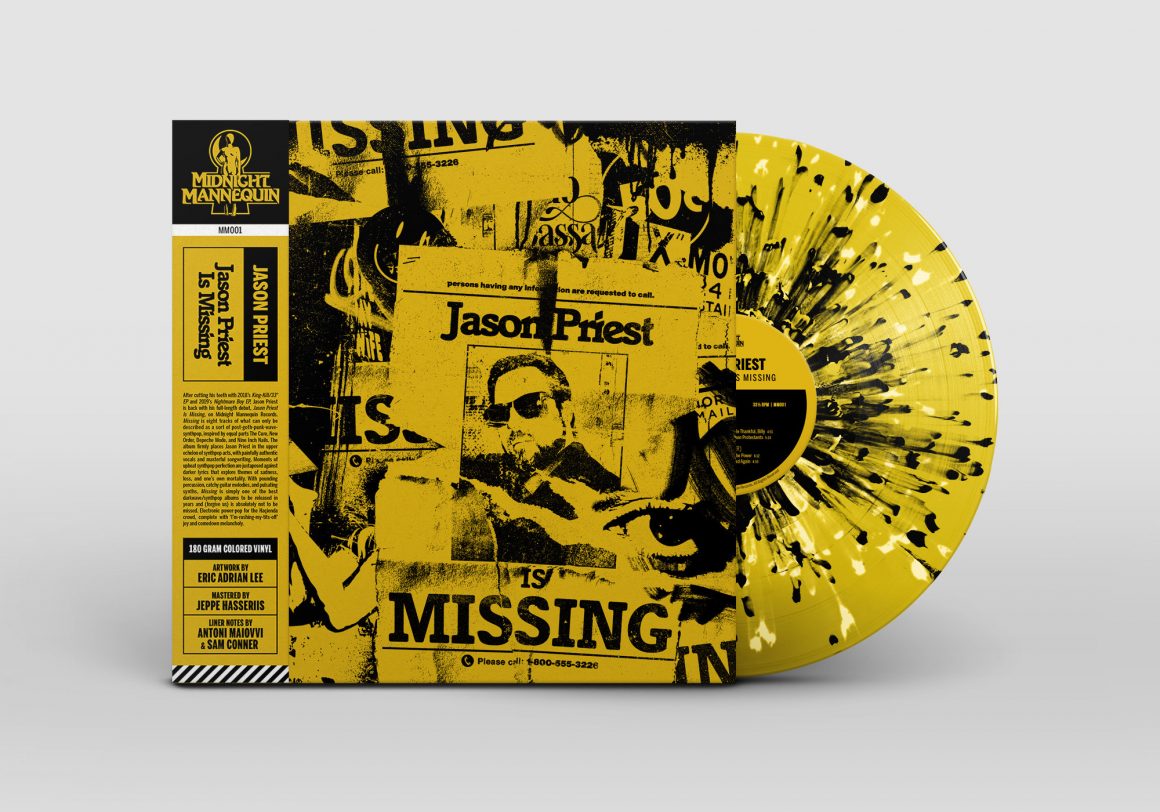 Buy it on Bandcamp. Find it here on all streaming platforms.