If anything, Kris Baha knows how to make people dance. He's been actively producing dance music since 2016 that heavily relies on the toughness of EBM basslines mixed with a quirkiness that could be attributed to fellow Australians, Severed Heads, or even the Belgian new beat movement. With EPs on prestigious labels such as Pinkman and She Lost Kontrol, he has established himself as a leader amongst the underground club scene.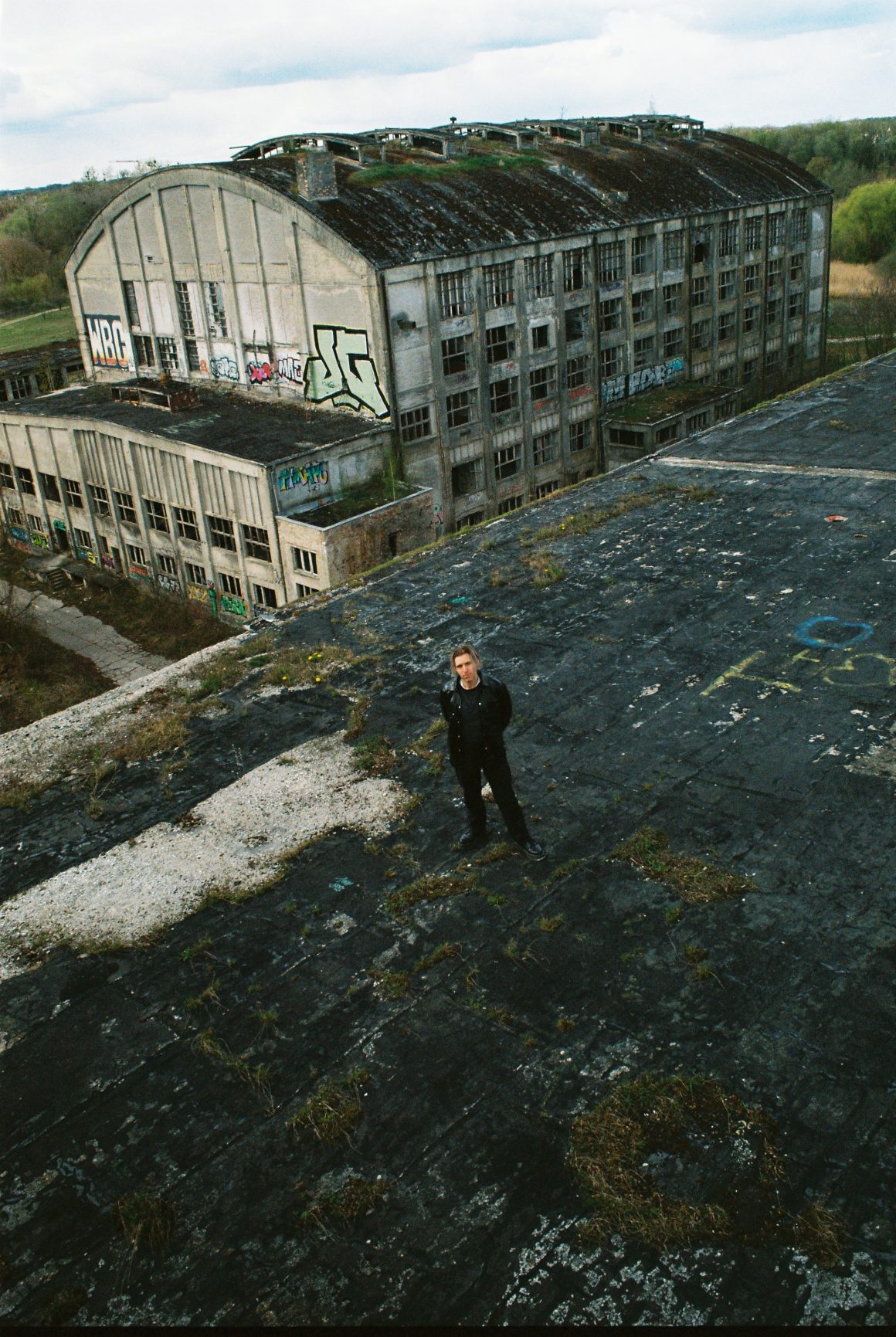 Baha's ability to create four-to-the-floor club hits—that are uniquely his own—has attracted fellow electronic artists to take notice. Most recently, Baha remixed Boy Harsher's "Electric," translating their dark pop groove into an EBM powerhouse track (his remixes of Randolph & Mortimer and Sfire are favorites as well).
More recently, Baha has been introducing more vocals into his work, adding a warm layer to the chilliness of his electronics. This song-based mindset is apparent on "Into the Dark" that's out today on his label, Power Station. Throughout quarantine, he's played a series of livestream sets that seem to be reflective of his new iteration of music that's presented here. Perhaps, between the live-based sensibility of streaming, as well as the toll the pandemic has taken on all of us, "Into the Dark" inherently presents a powerful darkness. "The song," Baha says, "is a confrontational introspection haunted by anxiety, vulnerability and self examination while trying to hear through the noise over the last six months."
The vulnerability is palpable—synth strings sing a harrowing melody overtop screeching siren sounds, while a powerful synthpop-inspired bassline runs throughout. Baha's vocals are brimming with pain as he pleads to the listener: I've been trapped in your arms, kissed by your crimson shadow. Somewhere between wave and industrial lies the sure-to-be goth club hit "Into the Dark." Listen below:
Follow him on Patreon, IG and Facebook.
Follow Power Station on IG.