Like flossing with razor wire
Smile for the world
The wait for new Spike Hellis music is finally over. Since the release of their Crisis Talk EP from 2020, the LA-based duo, Cortland Gibson and Elaine Chang (who formed the band on Halloween of 2019), have been annihilating audiences with their bombastic stage performance as a work up to their self-titled LP out on their imprint label, Over-Pop, this April.
"Slices," the first single off the album, is just as hyper and danceable as their live sets, containing just the right amount of aggression and lightness—a tactic many beloved Wax Trax! artists utilized for their club hits. With sounds that are compared to the short-lived Ministry side project PTP (specifically "Show Me Your Spine"), and the cheerier side of Portion Control, "Slices" holds a punch as it only clocks in at just over two minutes. The severity of the beat alongside the bassline's groove catapults the track into hysterics. "Lets talk about money and power," Gibson roars, as samples littered alongside the vocals tell a story of virtue and greed.
"Slices" is all impact, no filler. Watch below:
Their concoction of industrial, EBM, and Gary Numan-worthy synthpop elements—yes, the Spike Hellis LP is all of these things—makes them distinct any other current act. Spike Hellis is out on April 1 and physical copies will be available on cassette and vinyl (vinyl pre-order TBD). Their "Adversary Network" West Coast tour begins in February and includes several dates with ADULT.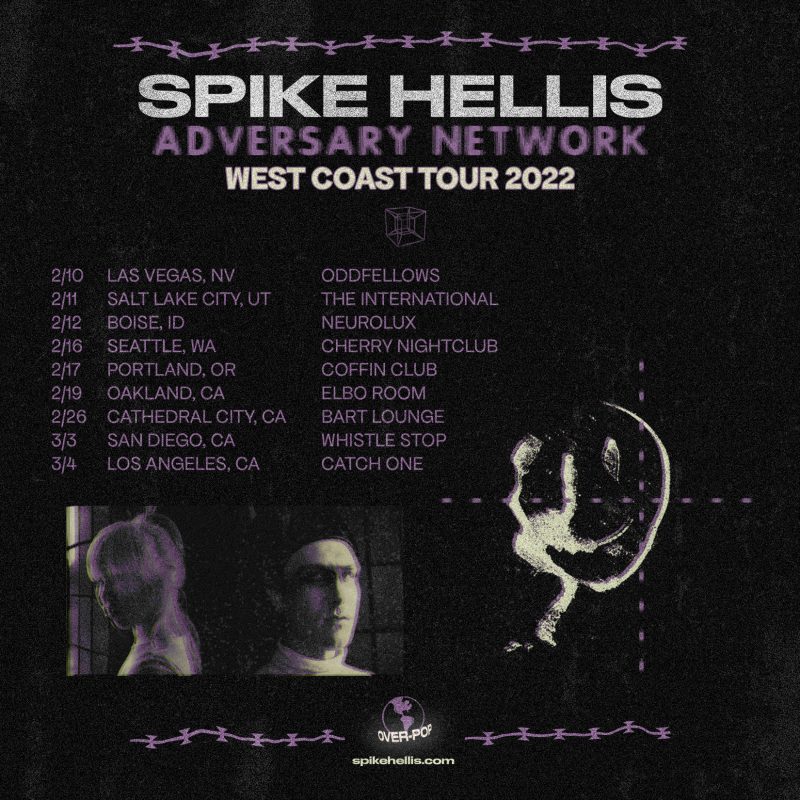 Follow Spike Hellis on IG, FB, and Twitter. Preorder Spike Hellis below: