German post-punk outfit XTR HUMAN has proven to be a formidable act over the years. Beginning in 2012, this solo project of Johannes Stabel, showcases a rare versatility in being able to adopt a wide array of sounds, taking the best beats and melodies from various genres such as coldwave, EBM, and post-punk.
Now continuing to sing in his native tongue German, Stabel has debuted another track from his new Verfall EP, a record set to a dark film noir soundtrack that invokes both DAF and Austrian Synth-pop auteur Falco to orchestrate old-school EBM dancefloor grooves.
In "Farben Dieser Stadt" (Colours of the City), a mood of decadence,  decay, and rotting decline is perfectly captured with a vocal cadence that is part aristocrat, and part snarling synth-punk, set to a buoyant bass and drum beats over staccato synths.
Listen to "Farben Dieser Stadt" (Colours of the City), below:
Following the title track, and a remix by Termination_800, Farben dieser Stadt, is the third and last single to be premiered before the EP's release. Additionally, along with purchasing the EP, there is the option to procure a limited edition fan scarf produced by ORDEN.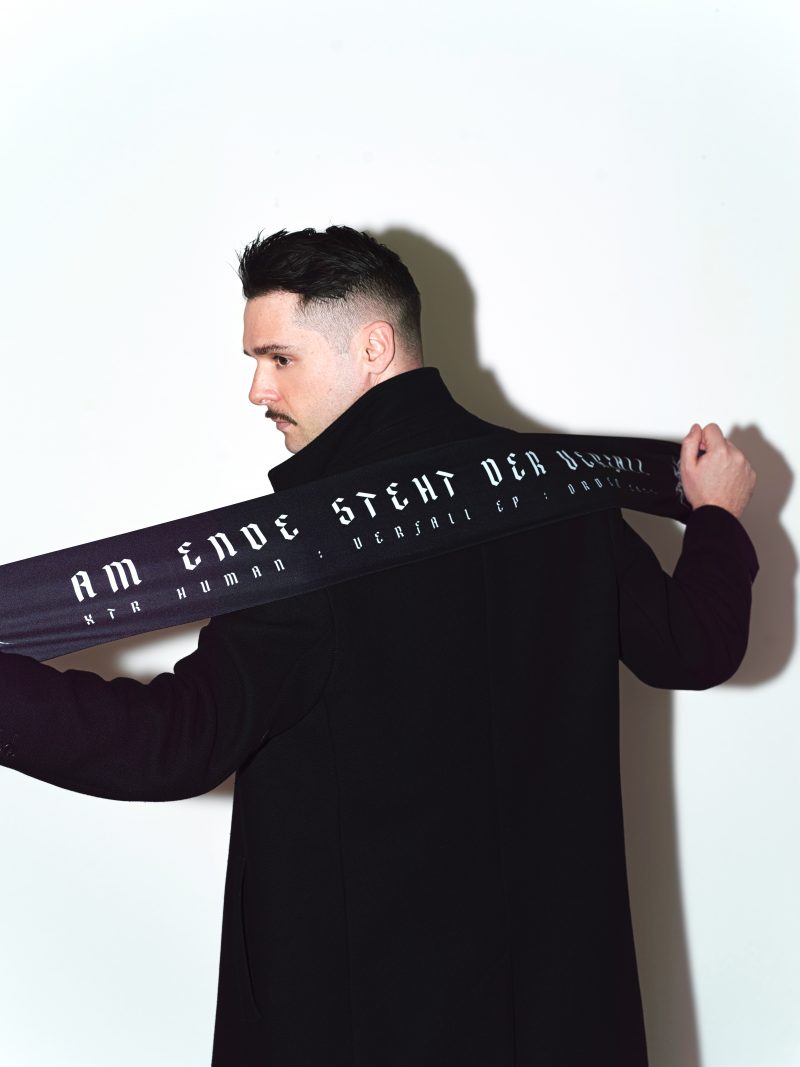 Verfall is out on January 22nd on all channels.
Buy the EP and order the Scarf here 
Follow XTR Human: