Need an outlet to overcome frustration?  Switzerland's 4 Beat Grace have just the remedy: their new single, "Violence Dance". Everyday stresses and annoyances melt away when one lets themselves immerse in subculture and ecstatic dance as Sagex commands us to have fun. It's a delightful play on the classic "Safety Dance" – a version for modern times.
"Lose inhibitions, let go, dance away the pent-up aggressions. Forget worries and frustration for a short time!" says the band.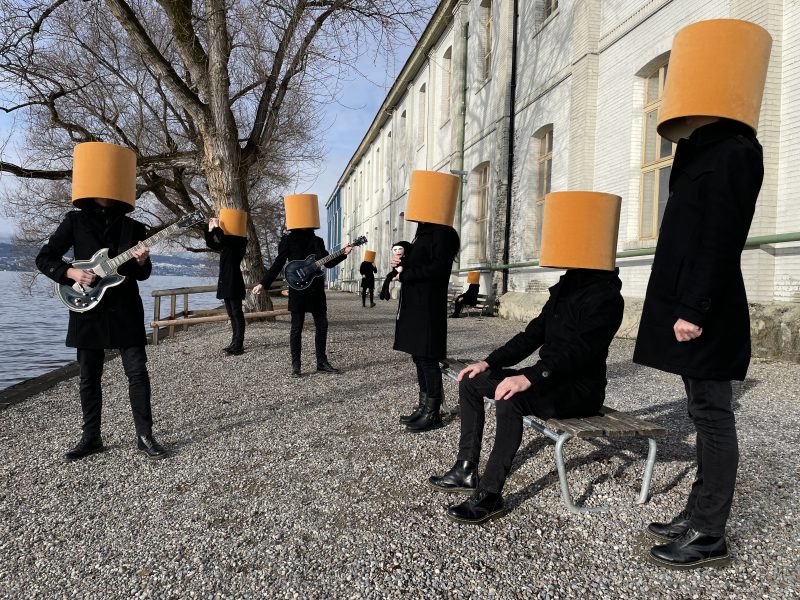 The charming accompanying video, bringing to mind the enigmatic presence of The Residents, features a stop-motion animation of a Sagex doll, who dances in an underground puppet club. Its lo-fi, DIY approach is silly, bizarre, and just plain fun…who doesn't love a haunted doll whipping up a dance floor? Kudos to Ildiko Balogh for the design and handcrafting of the little "Violence Dancer."
The clip itself was directed and produced by R Grace. Watch the video for "Violence Dance" below:
4 Beat Grace, comprised of lyricist Reto Scherrer (aka R Grace) and singer Sagex, was founded in Zurich in early 2021, releasing their first demo, Imagination, last summer. Their love for post-punk and alternative rock informs their sound, bringing to mind The Cramps, Lene Lovich, and the B52s. R Grace is fascinated by the depths of human life, processing experiences from thirty years as a musician. He is proudly eclectic in his tastes, daring inspiration from his record collection, which ranges from Slayer to Chopin.
"Violence Dance" is out now via the most popular streaming platforms. There is more to come from 4 Beat Grace, with more singles on the way, and a debut EP  that will be released later this year.
Follow 4 Beat Grace: