Richard Laurence is a composer of neoclassical and ambient piano music with a colourful background in post-rock and electronic studio projects, including Gifts From Crows.
The debut album, Holding a Thought Forever, released February 2021, is a hauntingly beautiful collection of piano instrumentals augmented with samples, electronics, and string arrangements. A solo piano composition followed, entitled A Resolution, as well as Northern Film Orchestra Sessions Vol. I, which featured three tracks from the album arranged for a 20-piece ensemble, recorded at Stoller Hall in Manchester.
The second Gifts From Crows album, Stories in Slow Light, is a collaboration where Laurence takes inspiration from photographer Helena Whitten. The project consists of twelve compositions, all inspired by and composed around themes depicted in Whitten's motion-blur photographs.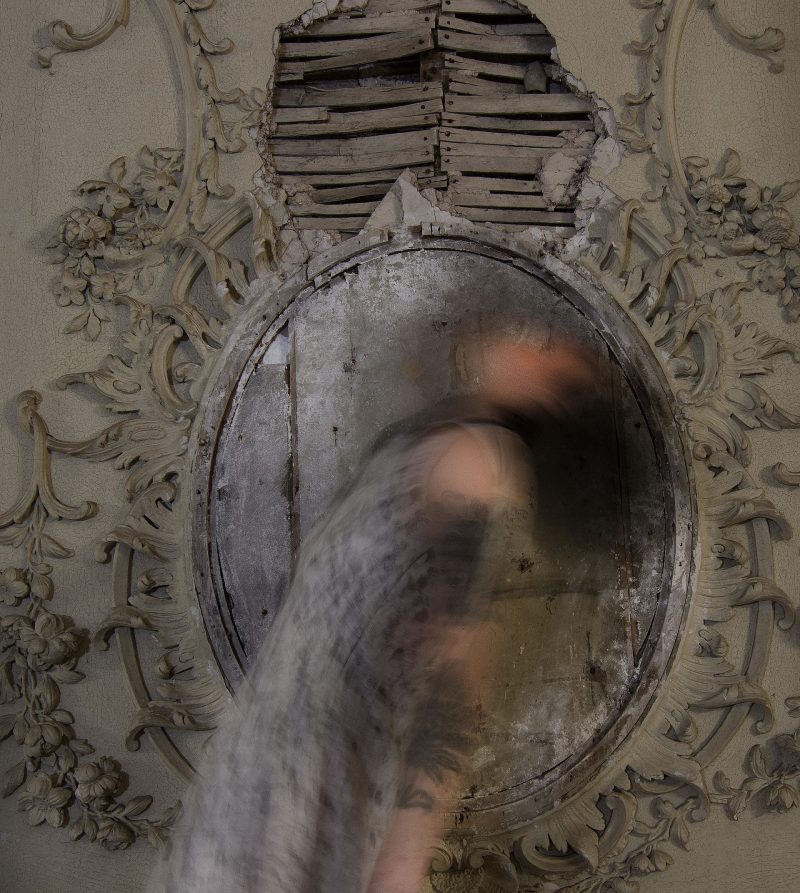 "The Empty Mirror", serves as the keystone of the new album. Inspired by a photograph taken at Poltimore House in Devon, the photo depicts a solitary figure in front of an oval frame where a mirror used to be. The music composed by Laurence is melancholic and bittersweet, evoking long-lost memories and the ever-flowing passage of time.
"The track evokes the memory of our ancestors and imagines all the living souls who have passed in front of the now long gone mirror," Laurence explains. "The protagonist appears to be channeling these spirits out of the ancient walls of the house, at times contorted by the energy flowing through her and then flowing with serenity. The track itself is in constant flux and does not conform to any traditional structure of either arrangement or instrumentation. Beginning with ghost-like voices and improvised cello articulations, the piano leads the strings in a mesmerising dance that seems to change key every few bars. The strings shift from tight pizzicato motifs to sweeping legato passages building to a crescendo of ancient harmonies fought out between the cello, viola and violin performers. In the closing bars, a kind of peace is finally restored."
The video, directed by Corey Rid, features choreographer and dancer Kristine Berget. The mansion is a stunning setting for Berget's gorgeous performance, bringing to mind Kate Bush's dance in "Running Up That Hill", if set in a Merchant Ivory film.
Watch below:
Gifts From Crows has some music for purchase through Bandcamp, including the debut album, Holding a Thought Forever on CD and sessions with the Northern Film Orchestra as digital downloads.
The album will be released on the 25th of February, and will be available as a CD for pre-order
here
.
Follow Gifts From Crows: