Embracing propelling bass lines, chiming rhythms, emotive leads, and uplifting vocals, Vancouver's Girlfriends and Boyfriends are at it again with a new video: Your Touch. Drawing heavily on '80s UK indie, post-punk, and dance-pop, the track delivers a tantalizing mix of hooks, darkwave, and proper Manchester jangle. The lo-fi infused electro art-pop, indie sensibilities, and a psychedelic sentiment also permeate the wistful sound of Your Touch.
The stunning video, featuring a pole dancer interspersed with footage of the band, is a cheeky sendup to dance film montages like
Dirty Dancing
, 
Flashdance
, and 
Footloose
– with spicier acrobatics.  There is an easy comparison to earlier Simple Minds, Blancmange, and Heaven 17 with their rich, echoing vocals here, with a nod to the big sounds of Big Country. They also dwell in the same nostalgic vein as Brooklyn's
Johnny Dynamite
.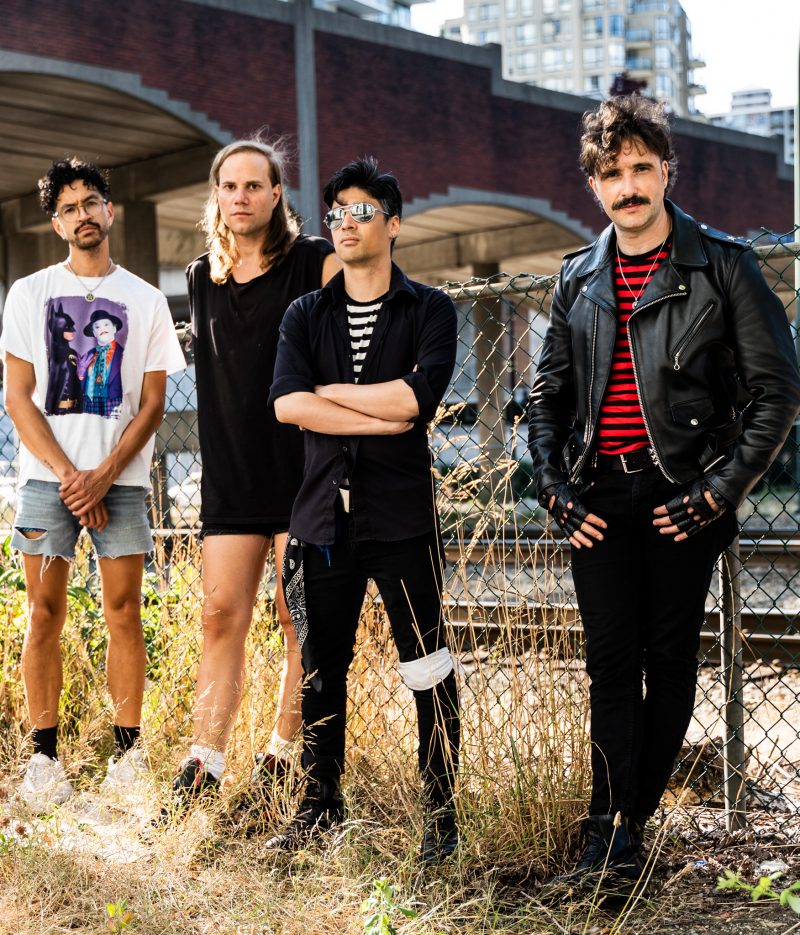 "We are incredibly grateful to the talented dancers Anna May Stockley, Nightblossom, DracuLauraMayhem, and Sophie Lonestar, as well as the video production crew and venue staff who helped us put this piece together! The song and the performances come genuinely from the heart."
On a personal note, Girlfriends and Boyfriends are proud of their indigenous ancestry. Three members of the band are of Ojibwe, Cherokee, and Latin American Amerindian descent. Primary lyricist and songwriter Grant Minor is a citizen of the Métis Nation of Ontario.
Watch "Your Touch" below:
Girlfriend and Boyfriends' sophomore LP, Fallacy of Fairness, was released in January via Spanish label Oraculo Records. Produced and engineered by Felix Fung at Little Red Sounds, the album has already charted in Canada's National Top 50.
The first pressing of Fallacy of Fairness, via Spain's Oráculo Records, sold out already, but the band recently announced a second pressing through FDH Records in Philadelphia (Teledrome) on multi-coloured splatter vinyl, which will ship this fall.
Order Fallacy of Fairness here:
Follow Girlfriends and Boyfriends: