After a string of lush singles and positive reviews for his debut solo album, 2020's Heartbroken, Brooklyn's own Johnny Dynamite and the Bloodsuckers announce the release of their brand-spankin' new album, Sleeveless.
An earnest time capsule of the more contemplative side of New Wave, Sleeveless recalls the vocal sensuality of INXS, the passion of Simple Minds and Thompson Twins, and the nostalgic haze of any John Hughes "coming of age" film. One can also hear similarities with more contemporary acts like M83 and MGMT.
Bats In The Woods continues his trend of saturated electro art-pop, indie sensibilities, and a dreamy, psychedelic veil of nostalgia, coupled with his strong narrative lyrics and angst-filled voice. Abasement Times is a synth-heavy contemplation, moving in and out of immediate space with a slo-jam beat. Triflin Kids is a delicious romp into the world of lush late-80s synth. Morisi reflects on the track, calling it "a sarcastic take on a trite pop song set in a Brooklyn dive bar that touches on themes of lust and infidelity."  The Prey delves back into introspection, with a synth groove anchoring the track as it wavers through the atmosphere. The breathy, whispering Angel bites harder with its copious hooks and chant-like rhythm, leading into Can't Stop My Love, a gritty standout single straight out of the early MTV era. This is followed up by the sluggish Drugged, a plodding synth dirge with a pluckier sound. Fucked Up Paradise is a stream of consciousness tour-de-force set to angelic vocal harmonizations and the eternal ambulance siren, and the album closes with the impassioned, pleading It's Dynamite.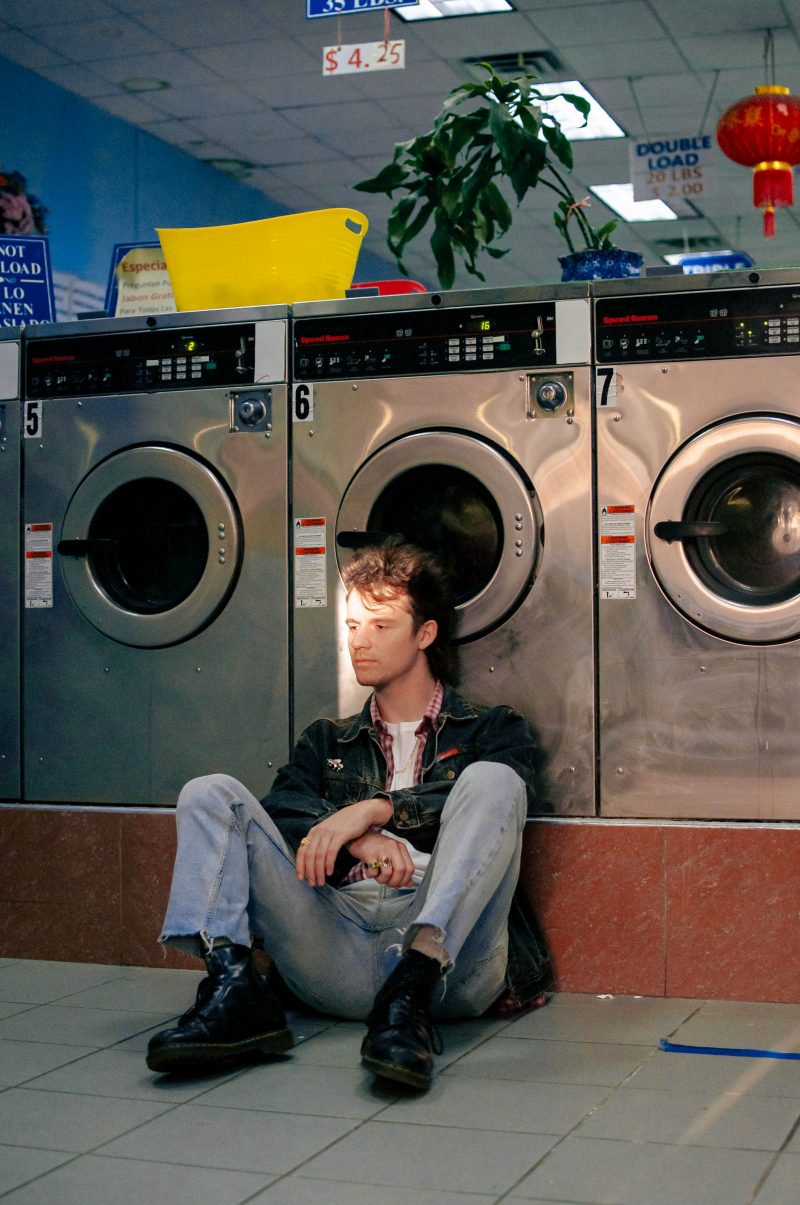 Johnny Dynamite is the solo alias of synth-centric singer/songwriter and producer John Morisi. Inspired by the illustrative work of his grandfather, acclaimed comic book artist Pete Morisi, Johnny Dynamite took on the name of one of his most iconic characters: an anti-hero detective from the underworld. Emerging in the mid-2010s as a staple of the Greater New York DIY basement scene, Dynamite eventually settled in Brooklyn to lay down roots after years of touring. He has since taken time to develop his self-recorded craft through setting up small bedroom studios across the city (wherever he resides) as well as playing with his band. Dynamite shines as a storyteller as a frontman, lyricist, and vocalist; his moody and angst-filled vocal delivery and lyricism showcase a complex, introspective observer caught in the afterglow of it all.
Sleeveless is out on now via Born Losers Records. Order Here
Follow Johnny Dynamite: