Feel the sting of vacancy
The moonlight washes it away
Unseen tides pull us apart
They cover you in grey
Grief and loss, although overwhelming, can also be a time for deep introspection and growth. In order for that to happen, however, one must undergo a deep undertaking: going within the darker places within oneself. This is the theme behind Ringfinger's "Chamber of Roses," a gothic ode to the shadow, and the different forms that mourning embodies.
"Chamber of Roses" is an atmospheric, dance-friendly track with icy synths, four-on-the-floor rhythms, driving bass, and arpeggiated guitars.
A duo backed by drum machines, Vancouver's  Ringfinger consists of Hannah Dow-Kenny on bass, synthesizer,and vocals, and Mason McMorris on guitar, synthesizer, and vocals. Formed in the summer of 2019, Ringfinger walk the ethereal line between darkwave and post-punk.  Equally inspired by cold Canadian winters, horror films, and the forebears of their genre, they wield swirling chorused guitars amid synth pads and delay-drenched vocals.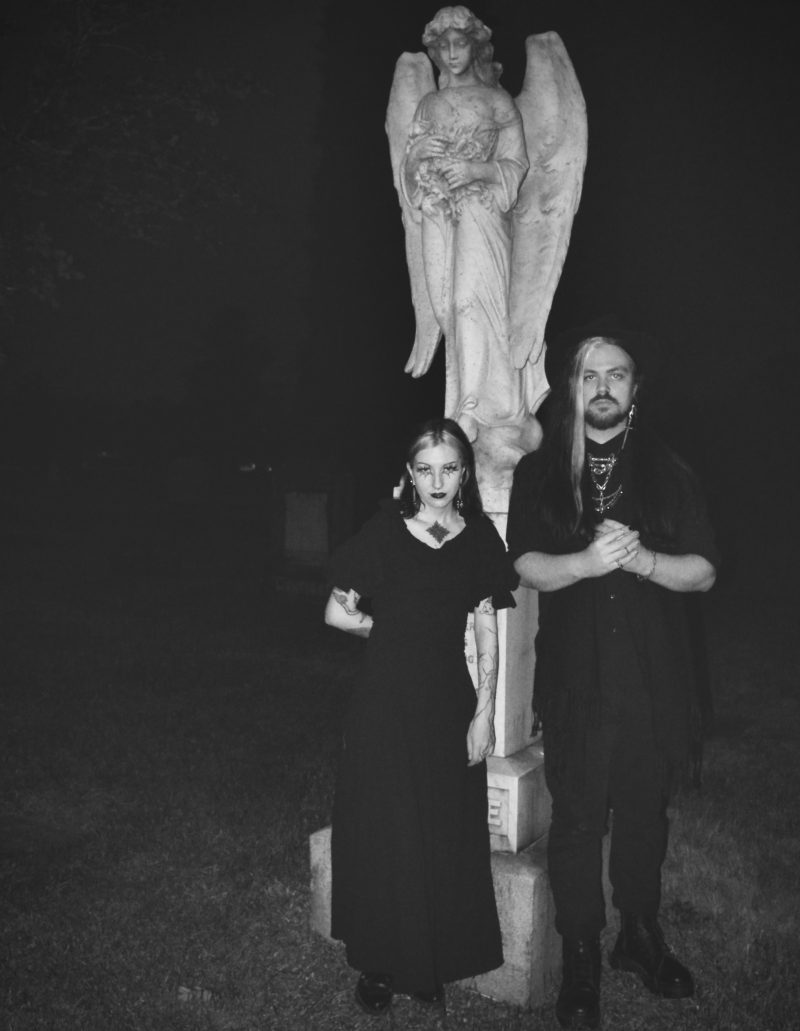 With this track, we hear elements of Clan of Xymox, The Cure, Lycia, and Sisters of Mercy, as well as Twin Tribes, She Past Away, Drab Majesty, Kælan Mikla, and Ritual Howls.
Director Marcel Vincent Lafonde takes us on this spectal journey within the troubled psyche (and the woods of their native British Columbia) in a beautiful monochrome dream, drawing a parallel to these unsettling themes through the lens of a black and white folk-horror film. Elements of the occult channel voices of the spirit realm through a woodland seance,  bringing to mind the silent films Häxan, Metropolis, and Nosferatu – as well as early Anton Corbijn. In the end, however, the monster is merely our own fears made manifest.
Watch the video below:
"Chamber of Roses" follows up to the August release of "Familiar Placement" and precedes the 2023 release of Ringfinger's debut LP In A Black Frame.
Pre-save the album here.
Follow Ringfinger: