Born in Rome in the second half of the 90s, Venus in Disgrace is a project from music critic Fabio Babini and death metal/grindcore veteran Max Varani. Influenced by electronic darkwave, they published a self-titled demo in 1999, and called it quits soon afterward.
Now, more than twenty years later, they resurrected Venus In Disgrace, releasing Dancefloor Nostalgia in 2020 via Lost Generation Records, mixed and mastered by Fabio Fraschini (Arctic Plateau, Novembre).
The album opens with Hedda Gabler, a track with a heavy Psychedelic Furs-meets-disco essence. Dim Light continues the trend with a wistful New Wave tune, with stylings reminiscent of a-ha.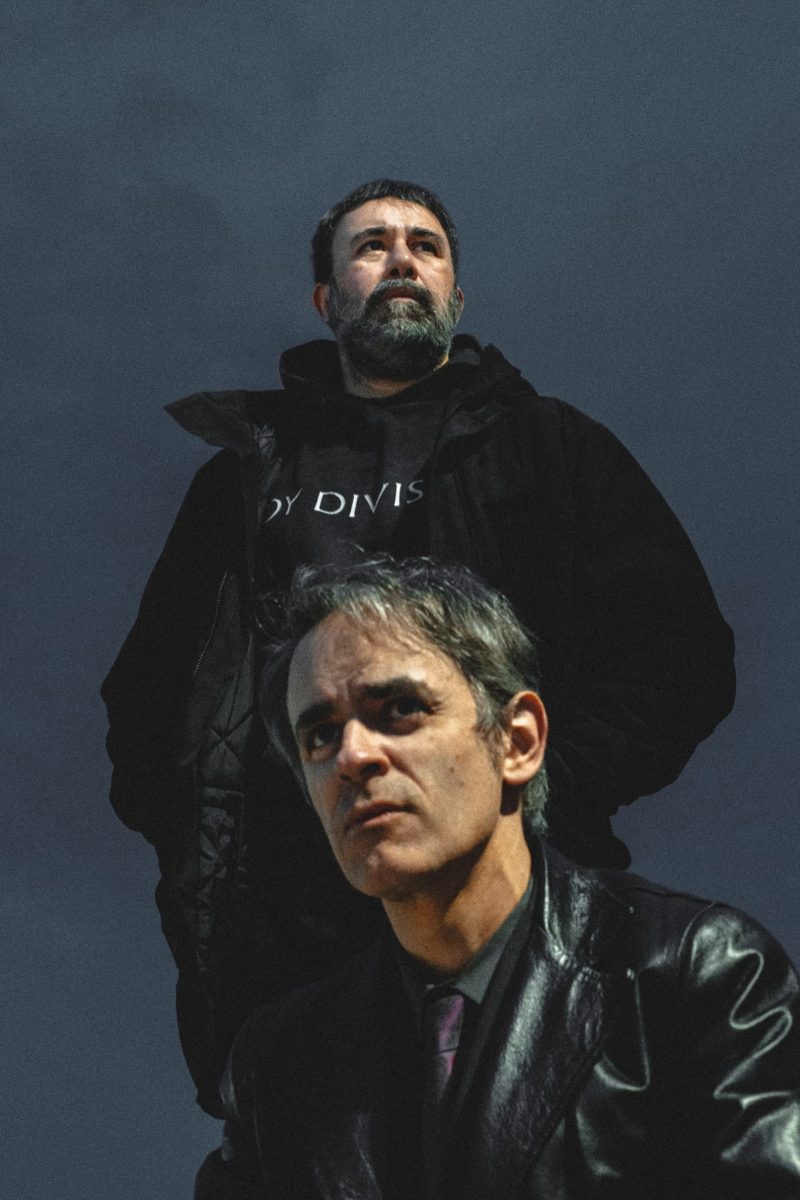 White Desire is driven by an eerie synth lead and pleading vocals. Watching Down The Spiral delves into the more experimental Vince Clarke sound in early Depeche Mode, exploding with a pulsing bassline.
Strasbourg 1518 changes up things, opening with a plaintive piano, launching into a strange journey peppered with ghostly synth vocals, the lyrics sung in Italian.
The Wind Through The Arcades opens with a spoken word that gets swallowed in more sweeping synths, a mid-80s sonic dreamscape. Summer On A Solitary Beach takes samples of the seaside, leading the listener into a very Icehouse style track, reminiscent of Electric Blue.
Dancefloor Nostalgia was described by the band as "the manifesto of a world that no longer exists but that, somehow, we're still here celebrating. Dancing in the shadows, invariably…These songs don't live on memories, but they take them by the hand and carry them to a new, parallel dimension, where they take shape again under a different light." Delacroix dips back into a sinister territory with their minor chord glitter, and the album tapers off on a rather strange note with Where Glittery Reflections of a Disco-Ball Fade, replete with glorious, creepy arpeggios galore.
Listen to the Dancefloor Nostalgia on Spotify below:
Dancefloor Nostalgia is out now.
Follow Venus in Disgrace: