Post-Punk.com is thrilled to announce the launch of the Post-Punk Podcast, a regular series featuring interviews with influential artists in the international music scene. At the moment, each episode is recorded and produced remotely, yet with the highest audio quality possible.
Kicking things off, we have an in-depth interview with multi-faceted artist, dance music guru, and label owner Mark Reeder, whose history deeply intertwines with that of New Order. Originally hailing from Manchester, Reeder moved to Berlin in 1978, where he became the German label representative for Factory Records.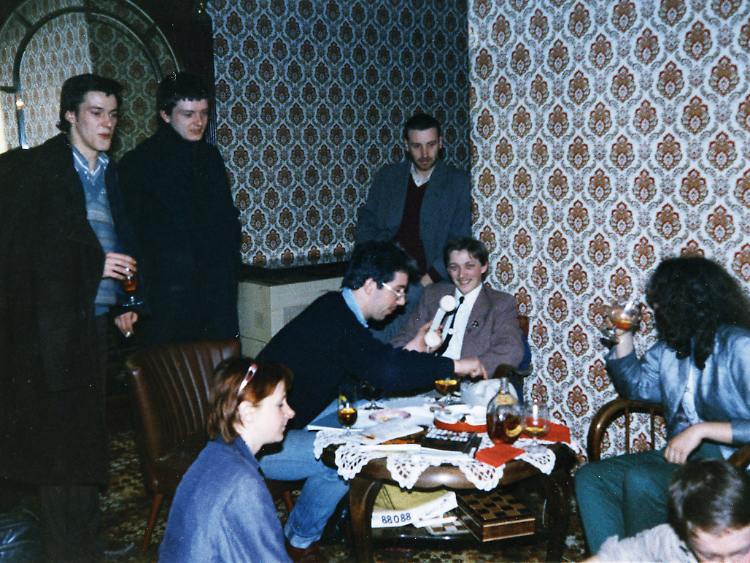 Mark would then bring Joy Division over for their famous Kant Kino gig, the inspiration for their song "Komakino," which was released by Factory as a 7" flexi-disc and given away free in select record shops.
When The Birthday Party broke up in 1983, Mark also convinced Nick Cave to move to Berlin and allowed Nick to crash on his couch. Soon after, Cave would form his infamous Bad Seeds.
Mark also managed the band Malaria!, and formed his own band Die Unbekannten, who released two cold post-punk singles before evolving into the more dance-oriented Shark Vegas. Shark Vegas would tour Europe with New Order in 1984, and later Bernard Sumner would produce and remix the band's single for Factory Records, You Hurt Me, in 1986.
Mark's documentary about his life in Cold War-era Berlin, B-Movie: Lust & Sound in West Berlin, also inspired New Order to use some scenes from the film for their music video for "Singularity," a track featured on the band's last album Music Complete. Reeder also remixed that track.
Mark Reeder's electronic dance label, MFS, has become influential in itself, nurturing the career of Paul Van Dyk, among many others. The New Order hit single "Crystal" was originally an MFS track. Listen to the original version below.
Mark Reeder's remix album Subversiv-Dekadent is out now featuring an international ensemble of artists including New Order, Yello, Liars, Alanas Chosnau, Fifi Rong, Zachery Allan Starkey, Queen of Hearts, Cemetery Sex Fairies, MFU, Mr Sam & Rani Kamal, Birmingham Electric, and STOLEN.
STOLEN are mentioned in the Podcast during the segment where Mark discusses Post-Punk in China.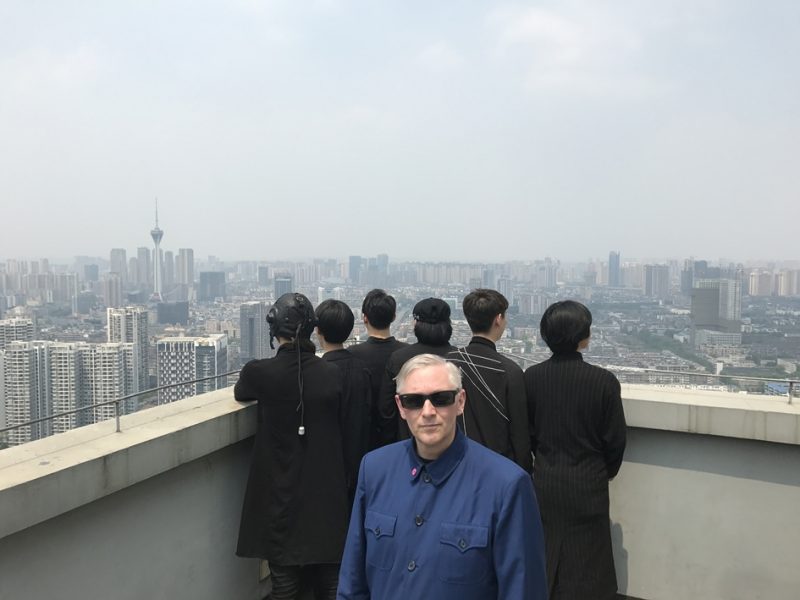 We have some wonderful guests lined up and recorded already, many that who are legends who have seldom, if ever done a podcast before. But we can only produce this podcast series with your support.
If you like what you hear, please support the Post-Punk Podcast through our Patreon Page, or directly via our Contact Form here.
We would like to thank Jason Corbett from Actors for creating our intro music, Korine for creating our outro, and our Editors Frank Deserto and Andi Harriman.
Listen to the Post-Punk Podcast season one episode one below:
Photo of Mark Reeder by Saki Hinatsu.