On July 12th, 1982, The Cure released the single "The Hanging Garden" as a limited edition two 7-inch vinyl. This included the Pornography album track "100 years" along with two live tracks, with this collection of four songs being ironically called "A Single".
Although uncredited on the liner notes, both "A Forest", and "Killing An Arab" were recorded on April 27th, 1982, at the Manchester Apollo.
Also on appearing for the very first time on these liner notes was "new" Fiction logo, a distinct piece of typography that is still in use today.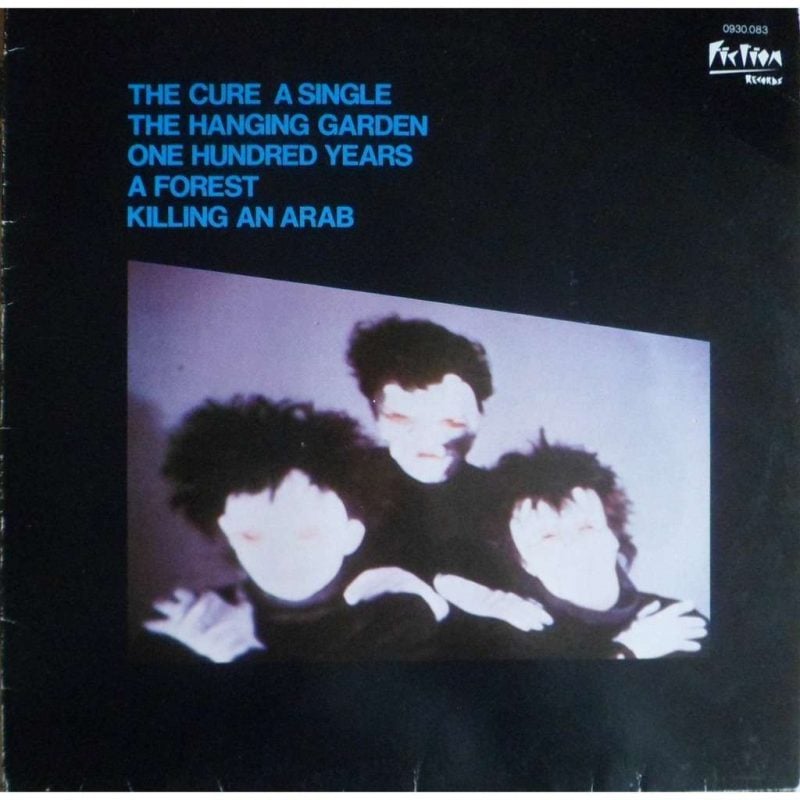 While the video for "Primary" off of 1981's Faith was the first to see frontman Robert Smith wearing lipstick, The video for "The Hanging Garden" was the very first to feature the singer with his iconic backcombed hair.
Watch "The Hanging Garden" below or here:
The lyrics from "The Hanging Garden" are featured in the original James O'Barr comic book The Crow. During the production of the 1994 Brandon Lee film version, Robert Smith was asked if the single from Pornography could be used on the film's official soundtrack.  Smith liked the comic so much he instead opted to write the original song "Burn" for the movie instead.
See the lyrics for "The Hanging Garden" as printed in The Crow below: