If you're a fan of Netflix's German-language sci-fi drama Dark, do we have a treat for you. Star Jakob Diehl has teamed up with percussionist Sven Pollkötte, to unveil the video for there is. This single is the first glimpse at their project TAUMEL's debut album, there is no time to run away from here.
The single and accompanying video is fragmented, surreal, and mysterious – a cinematic flair with an unsettling psychedelic twist. It brings to mind arthouse horror; the breathless pause in a film as suspense builds.
Diehl works as a freelance composer and actor. In addition to his own passions, he composes for radio, theatre, and film, and works as a voice performer. He has also acted in radio plays, theatre, TV, and international film productions such as Dark, Counterpart, Paradise, Il Pecatto, and Der Baader Meinhof Komplex. Sven Pollkötter (Assignment, Alternative Allstars, Clause Grabke) is a classically-trained freelance percussionist and drummer who went onto play neo-classical and improvisation, jazz, and various forms of folk.
Sven Pollkötter and Jakob Diehl first met a decade ago during a musical production at the Funkhaus Berlin. They quickly hit it off and forged a friendship when they discovered they were the same age and left school the same year to pursue a career in music and the arts. Jakob composed and Sven played percussion in the 13-piece instrumental ensemble that recorded the music for the radioplay Die Nacht aus Blei (The Night of Lead) by Hans Henny-Jahnn. The music was slow, sluggish, and gloomy – the story itself, dark and depressive, similar to the Netflix series Dark – in which Jakob was to act years later.
After years of creating music and collaborating, the two started TAUMEL in 2016 out of a desire to turn music into dialogue beyond limits or taboos. Sven and Jakob consider their first years an "experimental and developmental phase." The timing of this album release and the start of the Netflix series Dark 3 is pure coincidence; TAUMEL's atmospheric instrumental sounds permeated their music long before the series, but until now Diehl's film schedule conflicted with any headway on release.
Given Sven's and Jakob's broad backgrounds, TAUMEL is musically diverse. Their first album embraced a jazzy, slow minimalist instrumental sound through a quartet of piano/Rhodes, guitar, flugelhorn, and drums. The compositions are full of contrasts and breaks, with special attention to storytelling; the band identifies their music as "Doomjazz" or "Darkjazz." The individual tracks comprising there is no time to run away from here  represent the first portion of a musical series called TRAUM (dream).
Watch the eerie video below:
there is no time to run away from here is out September 25th.
Follow Taumel: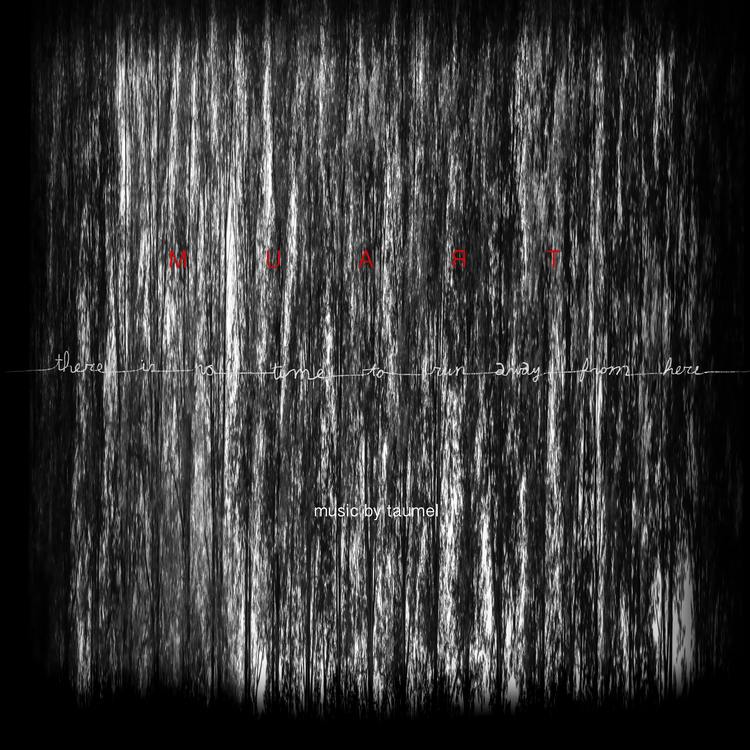 ix