Siberian post-punk band Ploho are back in a gloomy bus ride with their video for "Горький опыт", a song, when translated into English, comes out as titled: "Bitter Experience".
The melancholic song is carried along by the somber and beautiful lead guitar of band leader Victor Uzhakov, whose deadpan vocal style is perfect for the Russian lyrics, set to the perfect buoyantly sorrowful atmosphere courtesy of Andrei Smorgonsky on Bass, and Igor Starshinov's weeping blue keytar.
The video is brilliant, continuing the stylized vignettes found in their previous video from their last album's lead single "Закладка" aka The Stash.
This time, we are exposed to scenes of children tattooing, organized crime ransacking a market, a bratty child, and a bittersweet romance, all within the confines of a bus traveling night and day across brutalist landscapes.
Watch the video for "Горький опыт" below:
Ploho has emerged as a household name in their native Russia in recent years, slowly building up a dedicated fanbase in Europe and abroad. The band was formed by singer and guitarist Victor Uzhakov in 2013, who enlisted Andrei Smorgonsky on bass and Igor Starshinov on synths. Together, the threesome are one of the most prominent purveyors of the newly dubbed "new wave of Russian music", dark Soviet era-inspired post-punk sometimes referred to as "Russian Doom", taking a broad range of influences from the 80s from acts ranging from bands such as Bioconstructor and Kino.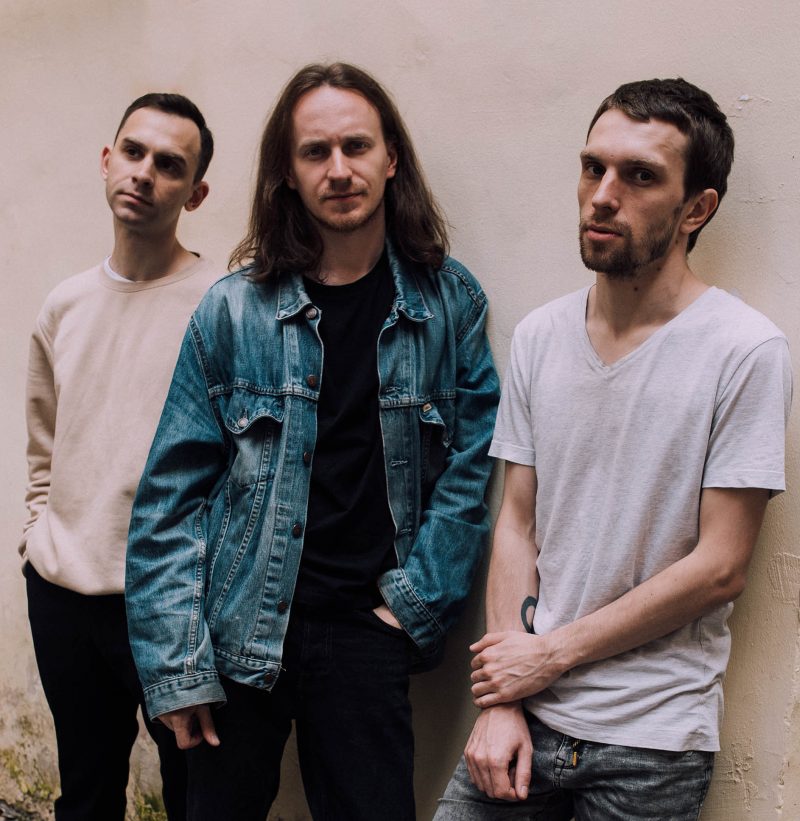 To date, Ploho has recorded four albums, and several EPs, as well as more than 10 singles, which they supported by touring more than 40 cities in Europe several times. They appeared at prominent festivals including Боль in Russia, Kalabalik in Sweden, and Platforma in Lithuania. Their latest album Пыль (Pyl) was released in 2019 and a vinyl edition quickly sold out. The record caught the attention of country-mates and recent Sacred Bones signees Molchat Doma, who offered to co-record a new song with Ploho.
In early 2020, Ploho signed a multi-album deal with Toronto-based Artoffact Records, who will release the band's new album later this year.
It was not only Artoffact and Molchat Doma who noticed the band's wonderful sound: Apple Music recently added them to the Breaking Russian Rock playlist, and Cult British fashion brand Fred Perry loves Ploho and recently offered to interview them.
Follow Ploho: