American Miserabilism from Los Angeles, post-punk act D I A M O N D S have unveiled their new track "We Share Blood". The song is a warm wall of sound driven by frenetic bass and vocals that shiver with reverb and eclectic percussion.
While the music is hazy garage, more shoegaze in the vein of The Jesus and Mary Chain than The Cure and Smiths influences worn on badges on the lapel of singer, songwriter, Joseph Gárate, the lyrics to "We Share Blood" hold a  flair of Gothic romanticism.
Gárate explains.
"We Share Blood is a dream about being willingly compromised by someone, about the euphoria that comes from being taken away, saved from yourself, transformed into something else. The vampire imagery in the lyrics represents a longing for freedom, a freedom represented by an attractive stranger -a mirage, a ghost, formless, intimidating and yet compelling, someone (or something) different and exciting in an otherwise monotonous existence. The song explores the idea that we can love someone who isn't real -and yet, isn't all love just a daydream?"
Listen to "We Share Blood" below:
D I A M O N D S was founded by Joseph Gárate. in the summer of 2015. The music explores paranoid meditations on violence, drug abuse, and the pangs of true love are steeped in an idiosyncratic writing style inspired partially by the nauseous vanilla of a formative youth spent in the faceless valleys of suburban Los Angeles -worlds away from the glamour and promise of Hollywood or the fashionable East Side. Gárate's unrelenting commitment to songcraft as well as his dynamic and vulnerable performance style has been admired by his peers and fans alike.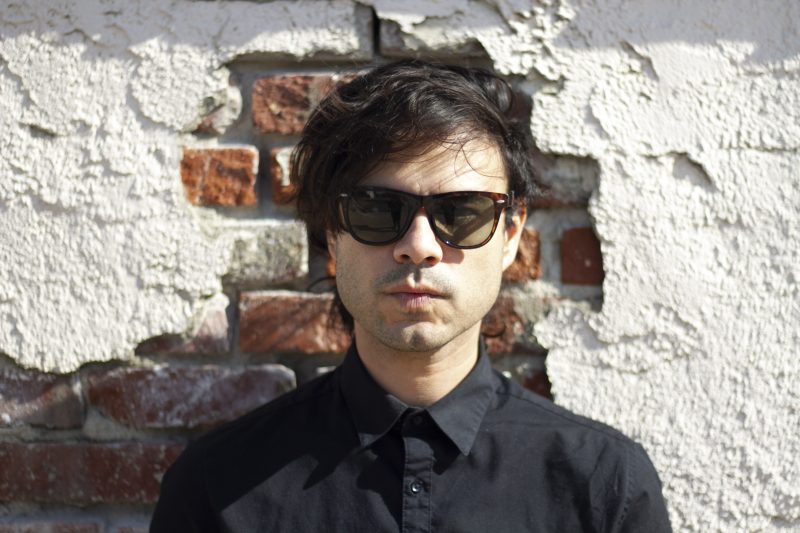 After a debut performance at 2015's Echo Park Rising in Los Angeles, Gárate secured an enviable live band comprised of Anders La Source, Andrew Narvaez, and Dominick Costabile. By the end of the year, the quartet had caught the attention of producer, engineer, and Cautionary Tail Records founder Norm Block. After numerous performances throughout their home city in 2016 (including an opening spot for Warpaint's Jennylee and an appearance at Make Music Pasadena), D I A M O N D S recorded a single with Block at his Happy Ending Studios in the Spring. Cautionary Tail released the single "My White Diamond" late in the year and Marvel effects wiz Tommy Souza directed a video for "My White Diamond" the following Spring.
Gárate began recording new material in the Fall of '17 and in 2018 experimented with the idea of D I A M O N D S as a solo-live act and toured the states for the first time.
In December of '18, Gárate released the single "We Will Always Be Alone" along with an accompanying video (directed by Kimberly Rice) and followed it up with a West Coast tour in January of 2019. After a stop at SXSW and the follow-up single "Cry" in Spring 2019, Gárate toured D I A M O N D S as a solo act once again throughout the East Coast and Midwest in the Summer and in the Winter of '19 added Mario De La Cruz (Bloom), Rhyan Riesgo (Todavia), and Charlie Morales (Vinyl Williams) to the live iteration of the band. While plans for a Southwest tour were unfortunately shelved in the Spring of 2020 due to the COVID-19 pandemic.