Dark Synth and trip-hop project NKOS will not submit to the ever watching eye of Big Brother and made as such clear with their dystopian anthem and biting second single "BOW (Brave Old World)".
Despite what could be inferred from the title and theme of the song, it was not recorded during the current COVID-19 lockdown, it was instead made out of endless phone calls and file sharing links between Flavio and Chris Shape, as well as recording sessions scattered over the years with the full band starting from as early as 2014. The long, antsy intro sets the path for a track with a title and a set of lyrics perfectly fitting in the current climate even if written in much 'better days'.
The song ominously percolates with its shadowy synth-laden grooves overlaid with the sultry vocals of the formidable Nancy Natali, which fully ignites the danceable beats to the intensity of cold hellfire.
The video, expertly shot, was written and directed by the talented Zidrunas Ilgauscas was filmed in London last year.
Watch below:
NKOS are Flavio Manieri, Chris Shape, Nancy Natali, and Marcus Billeri. They blend lush vocals, production savvy, old school musicianship & DJ skills into a real live band.
Drawn together through a love of all things 4AD and a good night out, they are where trip-hop meets the dance floor, and where electronica meets indie. The end results move seamlessly "from light to dark and minimal to maximal" says Flavio. Where there previous single 'Little Miss Numb was dark, 'BOW' is current with the times, thus probably making it even darker.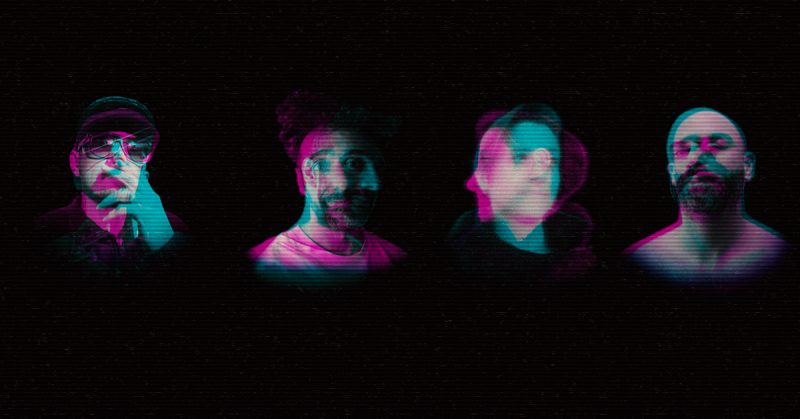 NKOS have just finished the final mixing and mastering of their debut album 'From Dust To Life' with a release date set for October. Very limited edition cassettes are available for pre-order now, more formats will be announced soon.
Final mixing and mastering by Maurizio Baggio (The Soft Moon, Boy Harsher) at La Distilleria in Italy.