Berlin-based Russian Coldwave ex-pats Låska have unveiled "Into the Smoke", a track to be featured on the pair's first release via DKA records, Strangers, scheduled to come out in late summer 2020.
Låska in Russian translated as "Ласка" stands for "caress", meanwhile in Swedish, where the word Laska originated means a "black ink stain".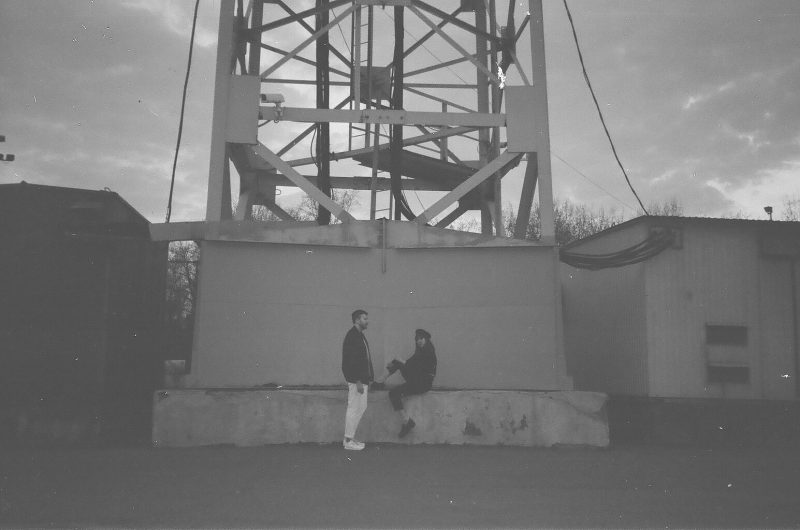 Låska's Oksana and Dima found that their move to Berlin to have a huge impact on the themes on their new album Strangers, which explores the loneliness in a new city and scene, with songs echo the sentiments of local hero and one-time famous resident, David Bowie, who composed the instrumental "A New Career in a New Town" about his adventures in Berlin for his 1976 Magnum Opus Low.
On their move, and the new album, Låska explains:
"Our second release is deeply influenced by our immigration to Germany, to Berlin. Throughout our hectic first year here, we were learning a lot about history, got extremely into Stasi spy movies and the Berlin Wall era. Something that is close in a way to the situation in Russia now with authorities struggling to cling to power, when everything is crumbling down in their own hands. The methods are still very similar, seeing that Mr. Putin is an ex-Stasi officer. So another vision for the song was a Stasi official sitting in his smoked-through office trying to figure out his next step and holding down his disappointment in his own beliefs."
On the song "Into the Smoke", a pulsing, effervescently danceable, and dark minimal wave dirge, they continue:
"The song Into the Smoke is about self-delusion, how sometimes we deliberately dive into oblivion and denial as in the cloud of smoke not to see some awful truth about ourselves. But just until the smoke clears up. We wanted the song to sound dynamic and echoing like you were trying to get through some thick fog into the clear air as fast as you can.
Listen to "Into the Smoke" below:
Strangers is the second release from Låska following a ST cassette on French label Distag. Sonically, the duo take inspiration from the synth-pop and cold-wave scenes of the '80s, citing bands like Imperia, Beta Evers, Depeche Mode, Cabaret Voltaire, Linear Movement, and Grauzone as their primary influences.
Laska's Stranger's is out  August 7, 2020