I want to believe!
Vancouver's Mully & Sculder have saved one of the best tracks for the tail end of 2020 with the wrenching Heartbreaking. The song's haunting undertones mirror the themes explored within the human self, exploring the unknown landscape of the dating world, and "the vicious cycle of how we're attracted to that which is also capable of harming us."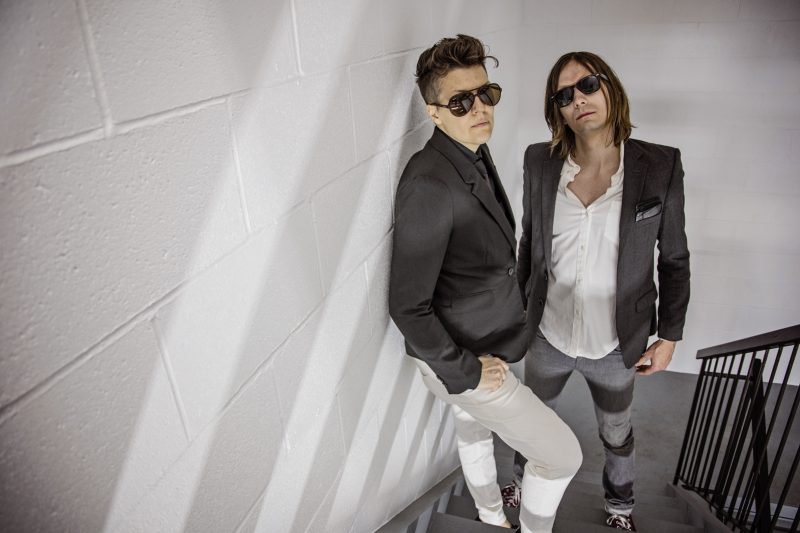 Mully and Sculder are a force to be reckoned with. The duo, comprised of Sarah Wheeler (vox, guitar, keyboards, programming and drums) and Aaron Trory (vocals, bass, guitar and keyboard), dredge up tasty morsels from the depths of synth-pop and new wave, giving it a more contemporary spin. Mully and Sculder blend the synthetic sounds of keyboards and programmed beats with a very human heart and soul; Wheeler shreds right into your heart with her deeply expressive voice.
"We're influenced by the infectious nature of Depeche Mode, the earnest romantic longing of The Cure and the bold experimental nature of David Bowie," says the band, whose moniker is a play on the ever-searching protagonists of X-Files.  Their hometown (where the show was filmed for a good portion of its run), with glittering skyscrapers and surrounded by rustic mountain peaks, serves as another influence to the band. They describe Vancouver as "simultaneously eerie yet mesmerizing," an elusive feeling palpable in their sound.
Both prolific solo artists in their own right, Wheeler and Trory have released three songs together as Mully & Sculder. The first of these, Like Animals, is a throbbing slice of dark neo-new wave. This was followed up with Billboards, an infectious synth-pop concoction brewed up with ACTORS mastermind Jason Corbett (Art d'Ecco, Mesa Luna, The Gathering) at his Jacknife Sound studio. Their third single release, The Moon, is a moody ballad with an air of melancholy.
Listen to the new single, Heartbreaking, below:
Mully & Sculder remind us we are not alone in our dizzying array of emotions that can only be explained through song. They have captured the essence of the human experience in the form of bone-rattling music. Their compatibility, talent, and innovation is instantly addictive.
For more info on Mully & Sculder, visit their website: mullyandsculdermusic.com.