Enigmatic Swiss art-rock outfit 4 Beat Grace returns with a new single, Voyage, a "journey through time and space at what feels like the speed of light," according to the band.  Making wry commentary on the abysses of human life and the hope of overcoming them, Zurich's 4 Beat Grace gracefully weaves experiences and dreams, inspired by a broad musical taste. Reto Scherrer, aka R Grace, writes the music and lyrics; Sagex sings and is responsible for the "aura."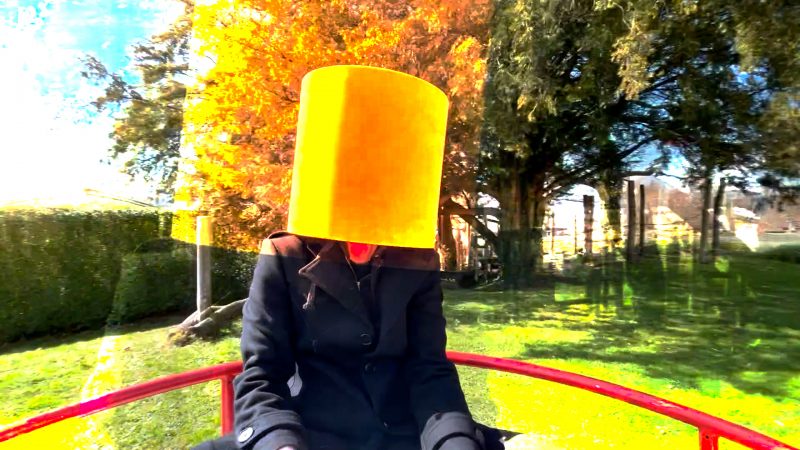 Voyage is a detour to dreamland, where there are no obstacles, where everything is possible…and happens. "Am I flying? Am I on a spaceship?" The accompanying DIY video shows the fast "road trip" through the most diverse levels of the dream. As with their last video for Violence Dance, the same actors appear, Residents-style, under the guise of orange cylinders over their heads, whirring through European landscapes at dizzying speed.
4 Beat Grace was formed in early 2021. Their love for post-punk and alternative rock informs their sound, bringing to mind The Cramps, Lene Lovich, and the B52s. R Grace is fascinated by the depths of human life, processing experiences from thirty years of playing music. He is proudly eclectic in his tastes, daring inspiration from his record collection, which ranges from Slayer to Chopin.
Another single by 4 Beat Grace will follow soon and the accompanying debut EP will be released later this year.
Follow 4 Beat Grace: