Suzi Sabotage, a dark coldwave solo artist from Helsinki, Finland, has crafted a gorgeous new album: Postmodern Dystopia.
She began her solo project in 2017, and in 2020, renewed her whole repertoire in a darker direction, reflecting the sounds of Kælan Mikla, Hante., Minuit Machine, Selofan, and Zanias. Sabotage then released three singles and performing at a few major goth livestream festivals.
The single and video for "Persona Non Grata" came out in February of this year. Suzi Sabotage, known for her tenure in the bands Masquerade and Virgin in Veil, emotes a twinge of despondence in her charged vocals. Her distinctive voice is eerie and hypnotic; the howl of a menacing banshee echoing over the snowy hills.
This is evident from the album's haunting synth-infused opener "Sacrifice" which sighs a ceremonial reverie, setting the tone perfectly for the tracks to follow, from the following track, and aforementioned single, "Persona Non Grata", onward.
The Russian language track number 3, "На севере", which translates as "In the north" is both icy, and spellbinding, with its crunchy drum machines, shivering synths, and windswept vocal cries.
"Frenzy" is a pulsing barrage of sinister sequences, while "Distance" is an eastern bell-tolled bout of melancholia.
"They Can't Breathe" is a sorrowful synth dirge, and "The World Is A Heartache" is a forlorn poetic lamentation.
The album closes with the refrain of "Sacrifice", this time remixed by Carnal Machinery.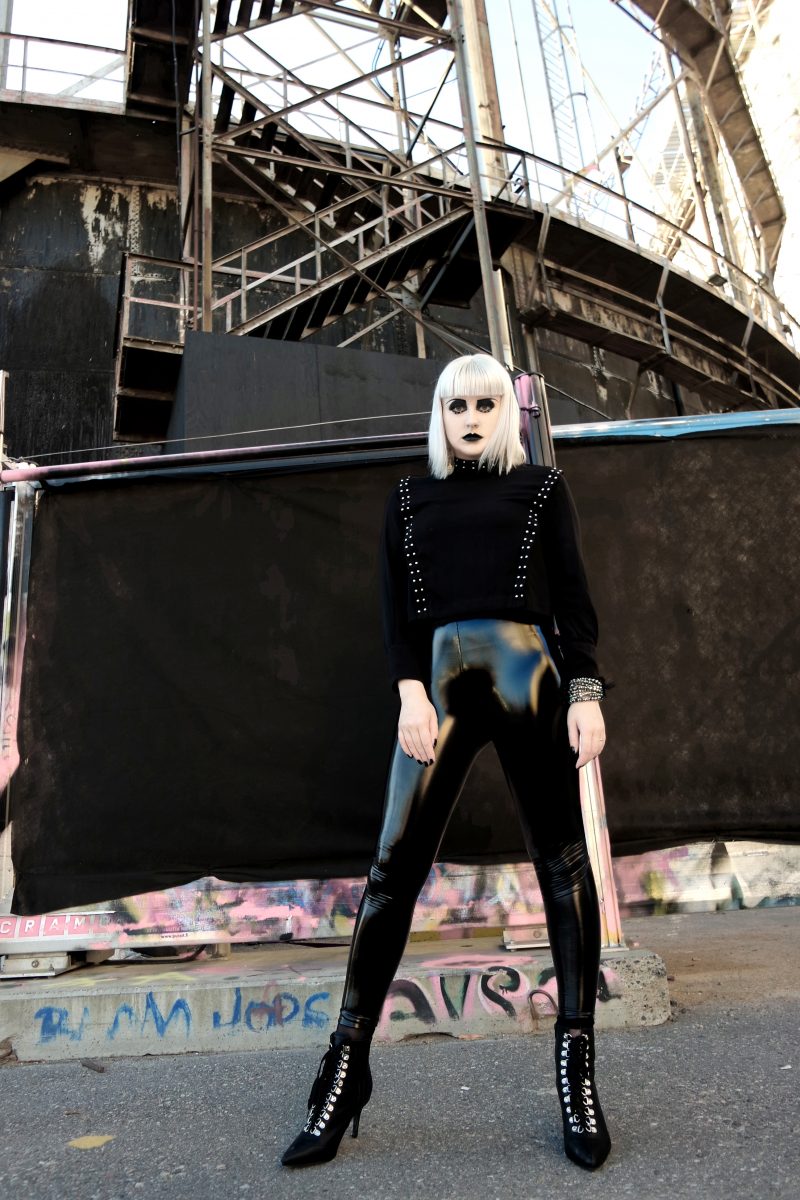 On creating Persona Non Grata, Suzi Sabatoge recalls:
"I started composing this album a year ago, most of it being written in fall 2020. The aim was to create a dark and cold but danceable sound, with a couple of more ethereal songs, including one where I play the Finnish national instrument, kantele. Most of my lyrics are in English, but there's also one song in Russian, which is one of my native languages. My songs have a certain "doomer" element to them – I like to write about all the tragedy that surrounds us, and many of them take a political stance. There's also one written about hope and unity, because even though we live in times of distress and uncertainty, I believe we can still get through this as long as we stick together."
Suzi Sabatoge's future plans include touring internationally once the pandemic is over, including a performance at Tallinn Music Week 2021.
Listen to Postmodern Dystopia here:
Or stream it here:
Follow Suzi Sabotage: