Gather around, pariahs of the night
Join hands and dance in the pale moonlight
Soon they will see our numbers grow
Tonight we'll come out of their shadow
Finnish coldwave solo artist Suzi Sabotage leaves conformity out in the cold, with a beautiful new black and white video for her single, Persona Non Grata. Sabotage dedicates the track to what one would call the proverbial "island of misfit toys", or in other words, social outcasts who feel the sting of exclusion.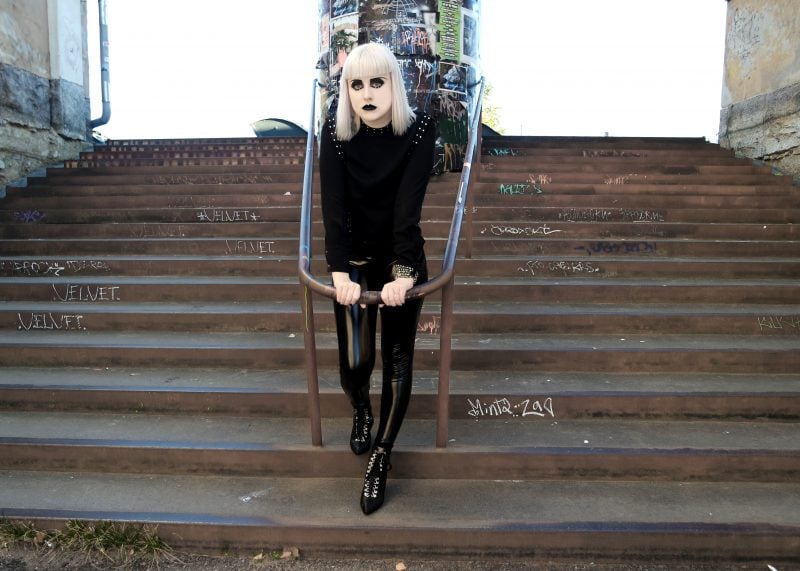 "The video was filmed in the wintry forests of Helsinki in January 2021, with temperatures around -13°C. I wanted it to look cold and bleak, just like the atmosphere of the song," she says.
Suzi Sabotage, formerly of Masquerade and Virgin in Veil, emotes a twinge of despondence in her charged vocals. Her distinctive voice is eerie and hypnotic; the howl of a menacing banshee echoing over the snowy hills. The Helsinki artist's music can be likened to that of Siouxsie and the Banshees, Boy Harsher, Xmal Deutschland, and Lebanon Hanover.
Suzi Sabotage began her solo career in 2017, re-routing her repertoire toward a darker direction with the singles Persona Non Grata, They Can't Breathe, and Frenzy. Her debut album, Postmodern Dystopia, which includes the previously released singles, will be released in spring 2021.
Check out the beautiful, haunting video for Person Non Grata here:
Check out the track on Suzi's Bandcamp here.