In April 2021, Nouvelle Vague's Marc Collin and knockout chanteuse Chrystabell reimagined the Cure's classic Friday I'm In Love as Strange As Angels. In this drastically different version, the song, beloved around the globe, manifests as the kind of 3/4 waltz one might hallucinate about a haunted circus. Chrystabell becomes the ringmaster, gently cooing the words and lulling the listener into a quiet reverie as she sweetly melts into the lyrics.
"I know for many these are considered sacred materials," Chrystabell admits. "This wade into holy waters was not taken lightly, as these songs still elicit powerful and significant life-moment associations for so many."
"For me it was like a vision," said Collin. "I imagined Chrystabell alone on stage, singing these songs." A longtime collaborator of David Lynch, Chrystabell adds a cinematic depth to her performance. Lynch famously refuses to explain away his mysteries; likewise, Chrystabell's otherworldly voice conjures a sense of organic, yet surreal, ambiguity.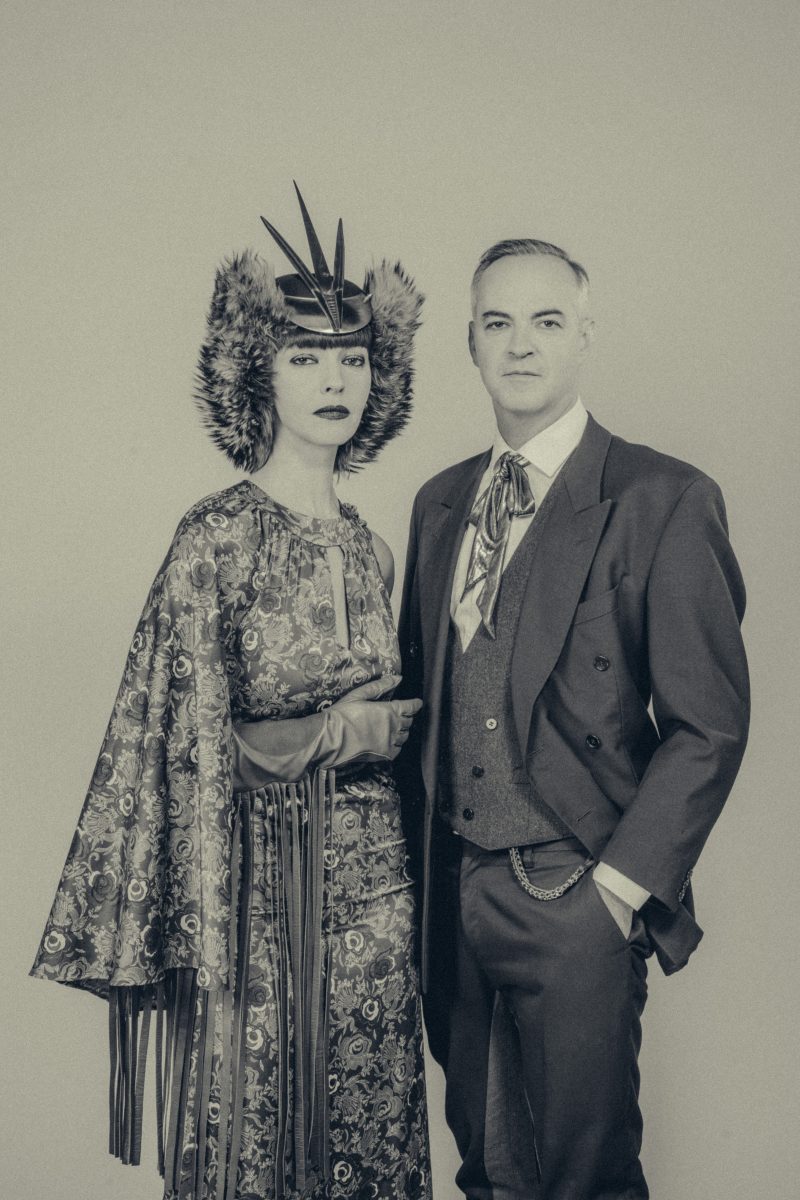 Produced and arranged by Marc Collin, the songwriting of Robert Smith is reworked into a completely unexpected sound and lyrical interpretation, by skillfully weaving repertoire, performance, and Collin's uniquely forged arranging aesthetic into something authentically new. For a backdrop, Collin envisioned the arrangements as a bridge between the worlds of David Lynch and The Cure; the orchestral score is reminiscent of the 1930s, fusing strings, percussion, and the first electronic instrument, the Therminovox into a gorgeous tapestry of noir gothique.
Now, in this spirit, Strange As Angels releases a gorgeous new video for the track, a Herculean effort of creativity directed by Juan Jonquères d'Oriola, with NYC footage of Chrystabell filmed by Theodore Rex King. It's a clever clip of Chrystabell appearing on tiny vintage televisions in a model city populated by dancing shadow puppets and disembodied hands, evoking fond memories of Peter Gabriel's Big Time and an old-fashioned Punch and Judy show in the park. Chrystabell's ethereal, timeless visage tidily whisks the song into that darling time machine of hers.
Watch the beautiful video below:
Listen to Friday I'm In Love here, out now via Collins' own Kwaidan Records.
Order Strange As Angels here.
Follow Strange As Angels:
Follow Chrystabell:
Follow Marc Collin: