Once again, Nouvelle Vague's Marc Collin and sultry siren Chrystabell have reimagined the Cure as Strange As Angels. In this drastically different version of Friday I'm In Love, long beloved by youthful goths worldwide, the song transforms into a carousel organ-driven 3/4 waltz that heads straight into a jolly music hall, here-comes-the-dark-circus fever dream.
Produced and arranged by Marc Collin, the duo's concept births new meaning to the songwriting of Robert Smith, forging an entirely new path in both sound and lyrical interpretation. Chrystabell verily melts into the song, serving as ringmaster, gently cooing the words and lulling the listener into a quiet reverie.
The vocalist's deft stylistic bending of the time-space continuum lends a cinematic depth to her performances, but with this particular project, it was new territory, and when Collin approached her for it, she simply "went into it like it was my own history."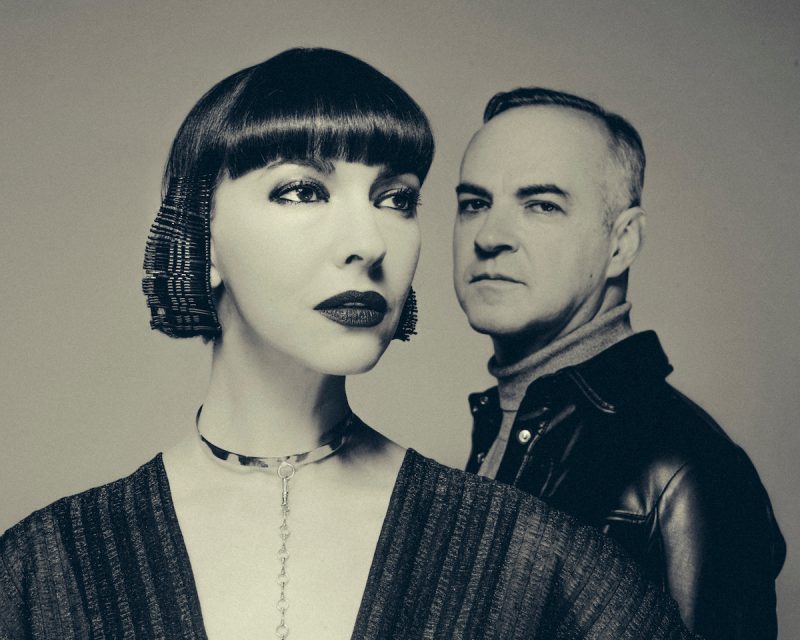 "When Marc sent me this track, I was amused that he'd changed the time signature to make it a waltz," Chrystabell told Blackbook. "Suddenly we were in an effervescent Fellini carnival scene! This worked beautifully to give it a new feel, and presented a little quandary for me, as the lyrics in the bridge simply wouldn't flow well in 6/8. Thankfully the night before we recorded I popped up in bed at 3am with the lilt that would slip in the pocket of the new cadence, and recorded it as a voice memo into my phone. A gift. An auspicious turn. It added a touch of buoyancy overall and I was quite relieved. Little miracles in a big goth world were not lost on me."
The duo, instead of taking a more pedestrian approach to the covers, gleefully dove into experimentation and genre-crossing. Chrystabell chose to learn every nuance of Robert Smith's phrasing first, before re-interpreting the tunes, unravelling the threads of the melody, and weaving her own noir gothique tapestry with them.
"Friday I'm In Love is probably the biggest success of The Cure, at least in the USA – but strangely I've only discovered it years after the release,' adds Collin. "It seems that when Smith is exploring his light sides, it will be a hit!"
"I know for many these are considered sacred materials," Chrystabell admits. "This wade into holy waters was not taken lightly, as these songs still elicit powerful and significant life-moment associations for so many."
It's an astonishing interpretation, but by jove, they pull it off!
Listen to Friday I'm In Love here, out now via Collins' own Kwaidan Records.
Stream the track here:
Follow Strange As Angels:
Follow Chrystabell:
Follow Marc Collin: