The final year in NYC for post-punk band Songs For Sabotage is sentimentally encapsulated in their powerful new album, Night of Joy. This collection of songs was inspired by the cliché New York rat race (with no space), toxic party people (and the inevitable fall out), and the feelings that come with being in the center of a metropolis while simultaneously craving an escape.
The 7 song album features the previously released singles Fire, Metal, and Drifting, as well as an earnest cover of Peter Murphy's goth classic Cuts You Up with Lina Sophie on lead vocals. Sophie and Rose decided to record the track after seeing Murphy play Le Poisson Rouge in January 2020…this was the final gig they would attend together before the pandemic.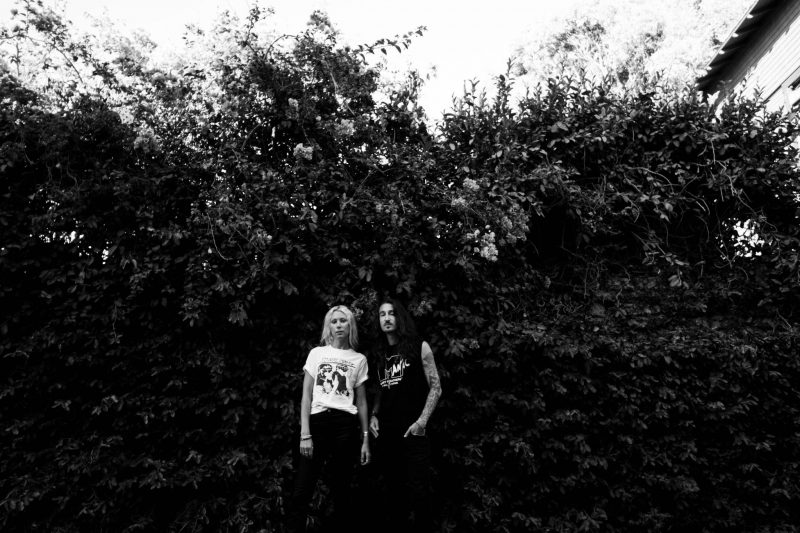 After a decade of wandering down the same NYC streets, musicians Lina Sophie & Richey Rose met in the fall of 2017 at Brooklyn bar, Night of Joy. Bonding over a mutual love for Swedish pop, 80s alternative/first-wave, and 00s electro, the two later formed Songs for Sabotage in early 2019. The duo played their debut show in August 2019 at Bushwick's Sultan Room, and released 3 self-produced singles with b-side remixes by May 2020. Once COVID hit, they relocated to Rose's hometown of Lexington, KY for several months, where they completed their first full-length album, fittingly titled Night of Joy, before ultimately relocating to Los Angeles.
"We wrote and recorded these songs in Richey's old Ludlow Street apartment and also at our former rehearsal spot in DUMBO," says the band. "They were conceived during what would become our final year in the city, though we didn't realize it at the time. Night of Joy is our version of melancholy New York: the empty subway ride at 3 am, feeling used by never-ending nightlife, or cursing someone's name while being caught in a downpour with a shitty umbrella. Our attitudes have changed since then, but they were definitely captured on tape here."
Half a year later on the west coast, the duo shot an accompanying music video for the song. Cuts You Up and Night of Joy are out today. Songs For Sabotage will be performing the album live in full via Instagram Livestream on Saturday, September 26th.
Cuts You Up Music Video:
Check out Night of Joy here:
Follow Songs for Sabotage: