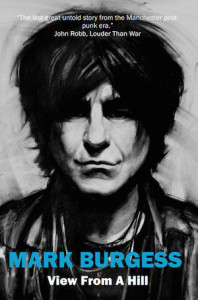 Many bands out there can be considered underrated, especially quite a few Post-Punk bands.  The Chameleons however, are criminally underrated.  They are a band whose quality of music goes toe to toe with the likes of The Smiths, Joy Division, and The Cure, and in some instances surpasses them.
Singer/Bassist Mark Burgess recently released a new edition of "View From A Hill". The book is an autobiography about growing up in 1970's Manchester to the founding of The Chameleons, and their rise to the vanguard of the post-punk scene when John Peel honored the band with one of his legendary "Peel sessions"— with the band having only a few small gigs under their belts.  Recently, on December 12th, the collection of sessions from 1981, 1983, and 1984, were remastered and released on both LP and CD, you can order a copy here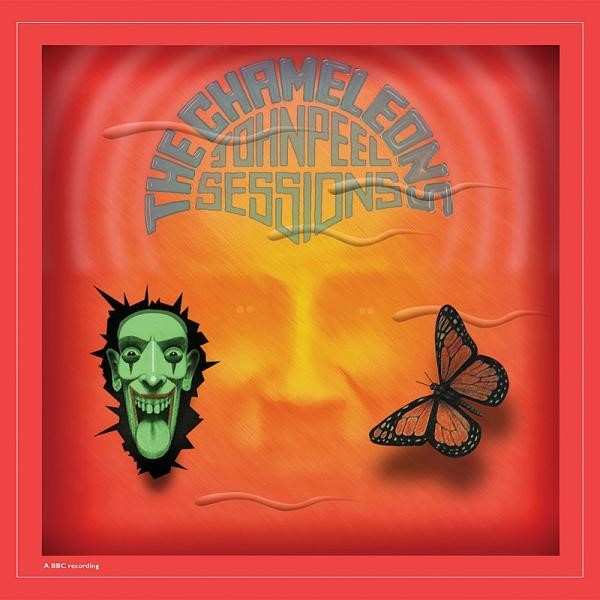 I sat down with Mark for 45 minutes backstage at a sold out final Script of The Bridge performance, presented by Hidden Treasure music (Death # Disco & Ceremonies) at the Magnet Club in Berlin.
Before I pressed the record button, we began the conversation discussing the 1984 appearence on the German Television program Musik Convoy.  Apparently, Mark was told that the performance would be live—but when he got there, protesting in his confusion that he would have to mime—he asked 'I thought this was supposed to be live!' The organizers laconically replied "Yes…live playback".
Still fumbling with preparations, we began the discussion reminiscing over hanging out with our friend Hillary on a rooftop in New York after a performance at Wierd—after that, we then began talking about the spectacle of large arena rock shows, where sometimes it is better with a View from a Hill…
---
Mark Burgess: I did not pay 60 dollars to see Depeche Mode, I paid about 30.
Post-Punk: What year was that?
Mark Burgess: Last year.  35 Dollars in Atlanta, and the place where we were—was the grass on a hill.  It wasn't dead crowded.  You had all the diehards down in the front paying the most expensive price.  We had this hill, lying on a blanket, smoking a spliff. It was great.
Post-Punk: That's not bad.  I saw them back in 98.  Had to buy the second singles compilation to get the advance ticketsale, so ended up paying near 100 dollars to see them in an arena, but we were on the floor, which was all flat.  I looked behind me and thought "We would have been better off back there!".
Mark Burgess: I saw the whole thing, from the building of the stage, to the band turning up—Queen.  They pulled in—in 4 separate limos, and they had 1 floor of a hotel each.  Not the same hotel, different ones.
Post-Punk: I remember seeing video footage of Freddie Mercury having his boots laced up and tied saying "I never tie my own shoelaces, that's just not the thing done in Rock and Roll".
Mark Burgess: He was amazing, an amazing guy, he was brilliant.
Post-Punk: I cried watching his memorial concert on tv, that part…when Bowie got down on his knees like that and prayed.
Mark Burgess: There will never be another band like Queen.
Post-Punk: There will never be another Freddie.
Mark Burgess: The first time I saw the band, they were  in Manchester, I think they were supporting a band…I think it was Mott the Hoople.
Post-Punk: Wow, what year was that?
Mark Burgess: I think it was 1972 or 73, I was 13.
Post-Punk: I can't even imagine a show that great…
Mark Burgess: The first show I saw, at a festival was T-Rex. That was the best live band I have ever seen.  T-Rex were essentially a trio, because the bongo thing was more of a visual gimmick really.  It wasn't an integral part of the music, do you know what I mean?  It was just like ah, Micky was just there for the visual of it.
Post-Punk: It seems like it was just an extension of some sort of 60's beat imagery.
Mark Burgess: Sometimes he played and sometimes he didn't.  Essentially the band were one guitar, one set of drums, and one bass, 3 piece—Rock & Roll band. That was such a massive sound for three people.
Post-Punk: Marc Bolan looked like a god with that curly hair.
Mark Burgess: I saw his last show…at the Rainbow, in London.
Post-Punk: Who was he touring with then…I think The Damned?
Mark Burgess: That's right.  Very shrewd. He set the tickets prices very low.  He knew that his audiences was like 13 or 14 year old kids, and it was the tour that they filmed.  The ticket price was under a pound, like 50 pence, about 40 cents.
Post-Punk: What year was that?
Mark Burgess: 1977, I was 16.  I saw the show in Manchester, then I hitchhiked to Stoke to see it again, to find it canceled…and I thought fuck yeah, I gotta go to London, and I went to London at 16 on the train.  And I went to The Rainbow to see T-Rex, and then went to The Roxy, because it was Mecca. I got the milk train back to Manchester at 2 in the morning, and had to fend off all the gay guys trying to pick me up n the station.
Post-Punk: I used to go out, all glammed out, and get into a cab and the driver would ask me "How much?"
Mark Burgess: I was too. The Damned changed it a little bit.  That made the transition from glam to punk.  I wouldn't say I was glam, but I was listening to New York Dolls, Velvet Underground, Roxy Music… all that kind of scene.  Lou Reed and all that.
Post-Punk: The Damned put on one of my favorite live shows, to this day.
Mark Burgess: The original Damned with Brian James, and Rat Scabies.
Post-Punk: I became a really big fan of Lords of the New Church as well.
Mark Burgess: I never got into them.   I think The Damned missed Brian..a lot. He gave a lot.  That was back when the Captain wore Doc Martins and a nurse's outfit. It was great.
Post-Punk: I think I saw him dressed that way at a gig 10 years ago.
Mark Burgess: Maybe he did it as a celebration.  He is one of the nicest blokes you could ever meet in this business.  I can not speak more highly of Captain Sensible. Every time I have met him, he has been an absolute gentleman, in every sense of it. Love him. I played a festival with him a couple of years ago.  One of the bands was getting ready to go on, and he was helping them with the fucking gear.  He was carrying amps up for them and helping them out because they had their hands full and were in a rush to get on.  He was picking up amps saying "There ya go", and shooting the shit backstage.  Really really nice guy!  A real punk star.  He is up there with Joe Strummer for me.