Picture a Bay Area before the first tech boom, in a San Francisco business district; an inconspicuous DIY existence spent in the margins. Enter Batang Frisco: a conduit and spiritual chronicle of Russian esotericism, magic, truth, and transcendence.
Batang Frisco ('San Francisco Kids' in Tagalog) was founded in the mid-1980s by Eric Jensen and the late Bill DiMichele, resulting in a debut consisting of "an outlandish private press pearl of homespun minimal synth music." Recorded and self-released between 1985-1986; a curio of haywire electronics, crude drum machines, raucous 80s riffage, glistening soundscapes, irreverent, surrealistic lyricism, and doctored samples – the Batang Frisco LP has since gained well-merited cult recognition. Batang Frisco dives into raw experimentation through bristling, sequenced rhythms. DiMichele unfurls strange, striking imagery of Xerox skies, electric vectors, malignant pressures, infidels, cults, drowned kings, and data floors, displaying a unique perspective and a wicked turn of phrase, amongst broader contentions with urban living, sex, consciousness, and dreams.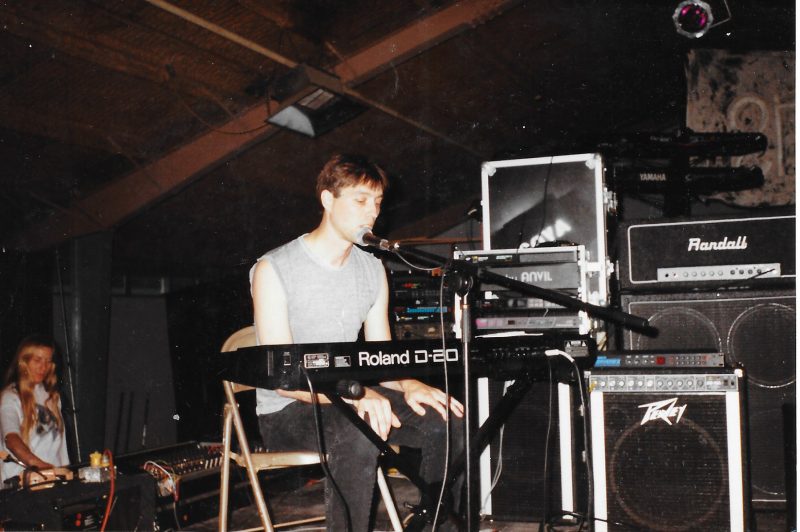 "We were gigging in coffee shops and nasty clubs as Batang Frisco while at the same time performing as the Outpatients (Noise Rock) and The False Gods (Cyberpunk), our other outlets for ridiculously unhinged sounds," Bill DiMichele explained. "We actually opened for ourselves once; we recruited a few friends, and we all went at it. There was a tight bond among the synth minimalists; the crew was MX80, Modmach, Tuxedomoon, The Residents and Throbbing Gristle among many others, talented and not so talented."
The album is a mishmash of oblique anthems that veer into scuffed synth-pop, ersatz DIY disco, dystopic industrial,  granulated cut-ups, as well as moments of heartfelt songcraft and serene ambience. 'The Fourth Way' is a crooked piece of rudimentary toy-like instrumentation and stark, doleful vocals, and 'What Is Your Intimate Name' transitions abruptly between wild atonality and slow, introspective tones.
Although Batang Frisco may partly evoke the lurid, mutated preset punk of mid-period Chrome/early Damon Edge, as well as the infectious Dadaism of Zru Vogue, they remain an original proposition with a new lease on life of late in retrospectives and DJ sets.
The reissue, remastered from the original analogue tapes, includes an insert booklet with liner notes, reviews and photos. The album is out now via B.F.E Records. on limited edition Vinyl (500 copies) and digital formats.