"Like a crystal ball
Becomes opaque with age
For every nail that drives
Another hand will rise"
Darksoft presents his third full-length album, Cryo, a self-produced chill mix of raw nostalgic alternative rock sounds.
Drawing from a gentle beachcombing mentality, the neu-emo track draws from The Cure, Swervedriver, and Elliot Smith. The album is released alongside a music video for Looking Backward filmed on Super8mm at Old Orchard Beach.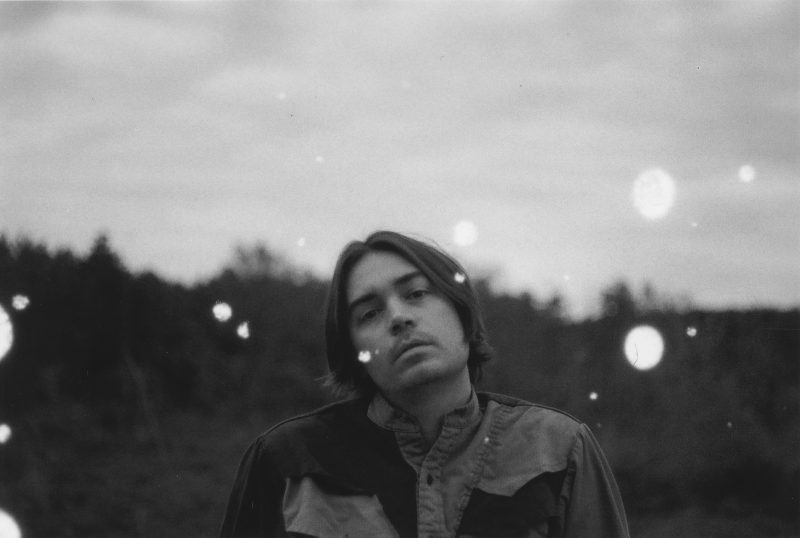 "Something From Nothing" reins in heavy Eight of Pentacles energy: the act of co-creation at the most molecular level.  Deep Space has heavier 90s-indie sounding guitar work, moving just this side of shoegaze, with heavy Britpop flavor from that era reminiscent of Lightning Seeds and Pulp. "Looking Backward" is a gentle number, with soothing, bittersweet vocals and hypnotic guitar work that work beautifully in harmony.
"My idea for the video for Looking Backward started with a super simple concept," says Darksoft. "It's similar to finding a message in a bottle on a beach — but instead of a bottle, I find a guitar crashing in on the waves. Like the process of songwriting, you pick what's out there in a sea of music, give it your own spin, and throw out something new you've written back into the waters… maybe to land on someone else's beach. Looking Backward was filmed at Old Orchard Beach using a Super8mm camera I found at my neighbor's garage sale. This was my first attempt at working with actual physical film."
Watch the video for "Looking Backward" below:
Written and recorded by Darksoft, mixed by Zak Van Zeumeren, and mastered by Mike Vernon Davis, the album features front artwork by Owen Blodgett and back cover art by Jordan Rundle.
Cryo is out now via Look Up Records. Order here.
Follow Darksoft: