While the early 2000s enjoyed its fair share of post-punk revival projects, equally exciting things were happening in adjacent spheres. Shoegaze in particular seemed to thrive, while some might even argue that it never really fell out of fashion to begin with, despite dwindling record sales and the rise of britpop, indie rock, and electronica. The real secret to the genre's survival and innovation was combining sounds; mixing synths with reverb pedals and balancing aggression and beauty. Bands such as Skywave, Ashrae Fax, Fleeting Joys, and several others carried the torch into the new millennium, paving the way for Nothing, Ringo Deathstarr, and a slew of other more traditional shoegaze revival bands to follow
One of the most prominent bands of the time were Alcian Blue, a Maryland-based quartet who made a significant ripple with a series of CD-R EP releases and two full length albums, most of which were self-released under the Safranin Sound imprint. The band were the epitome of the new shoegaze manifesto, combining blistering guitars, pummeling percussion, and lo-fi electronic textures into a glorious wave of sound. While the band built a devoted cult following, winning over the hearts and ears of anyone who came across them, they were a few years too early to receive the critical acclaim that would follow from like-minded bands in the next decade. The band split in 2006, with members Jake and Kim Reid reforming as Screen Vinyl Image and pushing the band further into the electronic ether. However, a series of die hard fans have kept the band's music alive over the years, including Fan Death Records' Sean Gray and Locrian/The Holy Circle's Terence Hannum, who have been working hard over the last few years to reissue the band's material. With that in mind, Anathemata Editions have just released Collection, which bundles Alcian Blue's entire CD-R EP output across two stacked cassettes.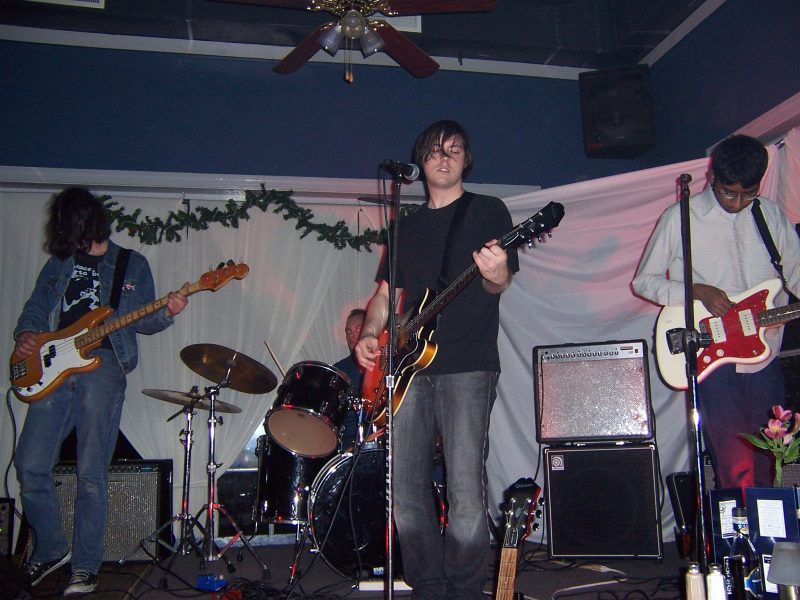 The release is in a word, gorgeous – a double cassette package featuring extensive liner notes and an essay from Skywave/A Place to Bury Strangers/Death By Audio's Oliver Ackerman. The tracks have all been lovingly remastered by Reid, offering improved sound quality over some of the original EP recordings, yet still retaining the band's aggressive edge. Many of the band's best songs are featured, including two versions of the noisy, blissful "Angelica Take Me Down," the gauzy "Fall Behind," and the echo-drenched "Translucent." Two inspired covers also appear here, including a dreamy run through of The Cure's "A Strange Day" and a faithful rendition of Slowdive's "Joy," a cult-favorite demo from the Souvlaki era that's been heavily bootlegged, but never officially released. The tracks are as effervescent as ever, and the collection serves as both a welcome addition and a distinctive entry point for the band's timeless sound.
Anathemata Editions/Locrian's Terence Hannum offers a few words on his admiration of the band over the years:
ALCIAN BLUE never received the attention they deserved. Starting in 1998, a few years too late for the original wave of shoegaze and ending in 2006, a few years too early for the newer wave. I first witnessed them playing shows together with my band Unlucky Atlas and was immediately smitten with their intensity; loud, psychedelic, punishing pop owing as much to The Cure as Jesus and Mary Chain – but heavier. Live they flooded the stage with projections and the room with high decibels. Of course that they weren't alone and along with their friends Skywave, (which formed Ceremony and A Place to Bury Strangers) they ushered in a period of intense noisy shoegaze. However, it was ALCIAN BLUE that made me think this kind of music still held vitality at that crucial point in time and could be simultaneously caustic and beautiful.
Check out the full album artwork, tracklisting, and purchasing links for Collection below: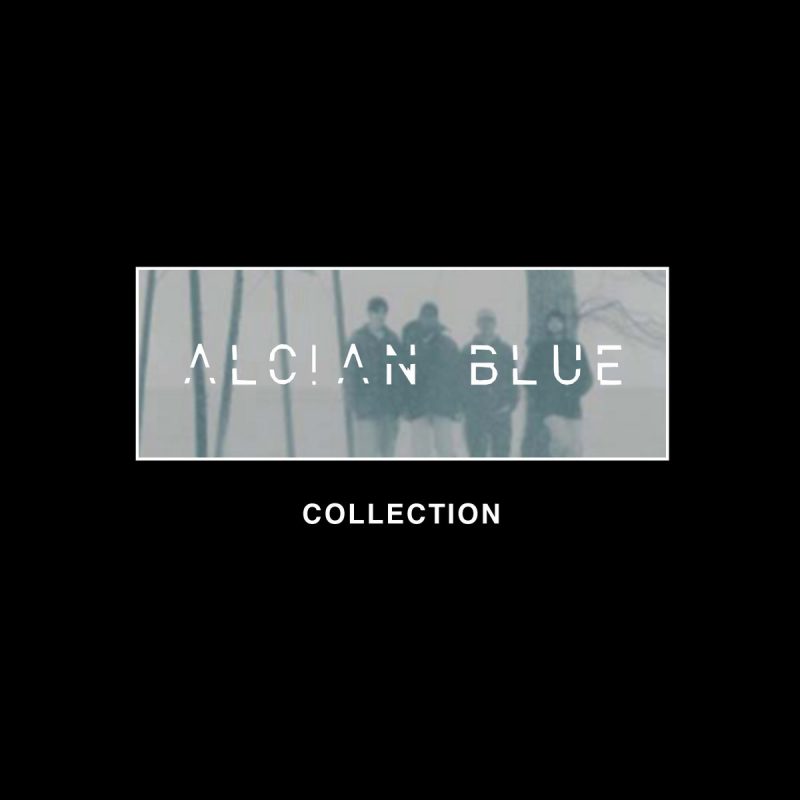 Alcian Blue- Collection
1. Angelica Take Me Down – Single
2. Channel (Beau Revere Mix)
3. Euqapo
4. Never Go Away
5. Angelica Take Me Down
6. Silvers Sleep Walk
7. Everyday Is Fall
8. Translucent
9. Silvers Sleep Walk – Single
10. Fall Behind – Live
11. Everyday Is Fall – Live
12. Joy
13. Fall Behind – Single
14. A Strange Day
15. Fall Behind – Demo
16. Darkest Days
17. A Faded Smile
18. Years Too Late
19. Fall Behind – Alternate Take
20. Spiral
21. Carousel
Purchase digital | cassette edition
Tracks 1-4 from Angelica Take Me Down CD-R (2003)
Tracks 5-8 from Translucent EP (2004)
Tracks 9-12 from Silvers Sleep Walk (2004)
Tracks 13-16 from Fall Behind (2005)
Tracks 17-21 from Years Too Late (2007)
Live photo by John Fedowitz