The Year of Our Lord 2020 may have ushered in a series of Biblical plagues, but as the world stayed in place (or ought to have been), The Cure finally finished their long-awaited album. Really truly!
The Cure's last album, 4:13 Dream, was released in 2008. As the onslaught of cicadas appear in the trees this year, The Cure frontman follows suit with the culmination of his own twelve-year cycle. (It's also worth noting that Smith has been talking about his debut solo album since 2001. This is a gentleman who likes to take his time to get it right.
Making a whole gallon of lemonade from the lemons of COVID quarantine, Robert Smith found a rare opportunity in the prospect of a year trapped inside: no distractions. With his usual touring demands evaporated, Smith was able to complete a number of projects, including that long-gestating debut solo album, as well as a guest spot on a new Gorillaz track, Strange Timez, which he introduced this morning on BBC Radio 6 Music.
Although we don't yet know the title of the finished Cure album, it's sure to reflect the state of the world in which we exist. According to Smith, Damon Albarn first sent Strange Timez to him "in the middle of finishing off the big song at the end of The Cure album," which Smith described as "10 minutes of intense doom and gloom."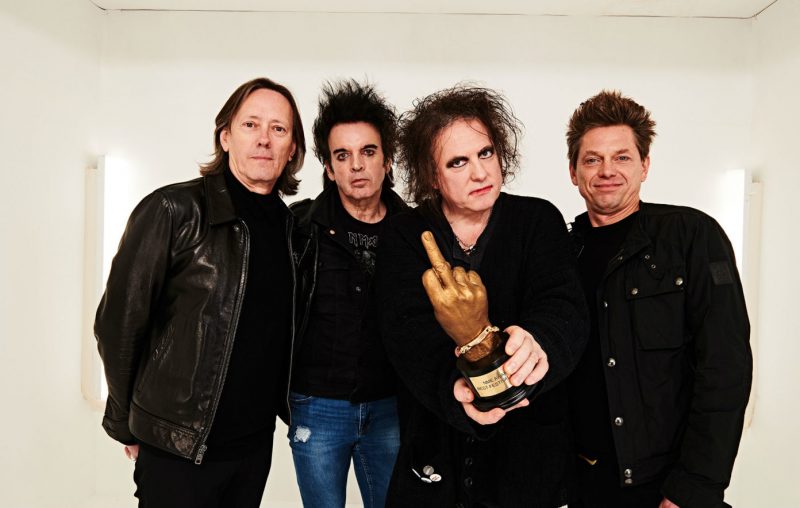 "Our whole idea for this year was really finishing off the album we started last year, me finishing off the solo album and also, digitising decades of stuff in order to make this film with Tim Pope about the history of the band," Smith explained to BBC Radio 6 Music. "So, it's actually benefited me because there have been no other distractions, so I've actually got a lot of what I wanted to do, done."
Although lockdown proved fruitful for Smith, he said: "I feel really sorry for the people who had plans this year, it's been a disaster. From my own perspective it's great that we got so much done last year. This year has just been – just not a year – it's just been completely weird."
While the world waits, give the collaboration with Gorillaz another spin.