Bruce Moreland has kept himself very busy. A founding member of Wall of Voodoo, OG member of the Weirdos, and formerly of LA synthpunk legends Nervous Gender, Moreland has also fronted a twenty-five year long side project: Ravens Moreland (Ravens Records). The Los-Angeles duo also features Linda LeSabre (Death Ride 69, My Life with the Thrill Kill Kult) on drums.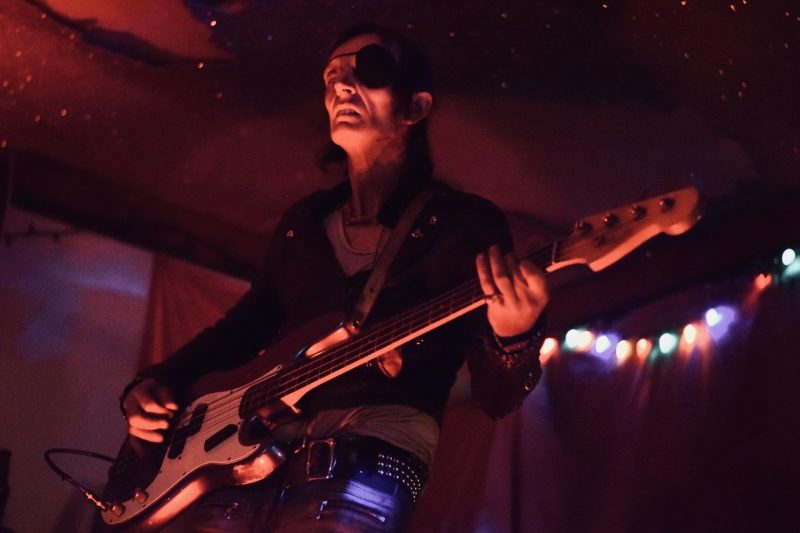 Now Ravens Moreland unleashes their seventh album, Death of the Guardians of the State, as well as a livestream video so people can get a glimpse of the band and what the new album delivers.
The album opens with a very Wall of Voodoo-sounding Flesh Machine, a nightmarish, hypnotic number with ghoulish chuckles in the chorus and plodding bass line. Comes The Bite is a killer drum stomper peppered with deep vocals barking from the bowels of the underworld. Death of the Guardians of the State is psychedelic, metal as hell, with reverent nods to The Damned's Phantasmagoria era.
Not to be missed.