Philadelphia duo Korine (Morgy Ramone and Trey Frye) are not letting the pandemic keep them down. One week ago they unleashed their new album, The Night We Raise, to rave reviews and the delight of fans everywhere. Ramone's vocal delivery kills on every track. You can feel every emotion in what they sing, like on album opener "For Sure" which seems to be about cutting away from a toxic relationship;
"This is love for sure, I don't think that I can fucking take anymore."
Lyrically, they have brought so much raw emotion to this octet of tracks. Lines like, "Dreams aren't supposed to hurt" from the penultimate song, "The Last", makes one think back to times we've thankfully moved on from. Taking their Synthwave sound to the next level, Frye has procured some amazing vintage keyboard sounds, as well as bumping the bass guitar up in the mix to add an amazing layer that makes old veterans of the 80's psychic wars take note.
"I think we've both matured as songwriters and have had time to dial into our sound more," says Frye, "I see The Night We Raise as a natural evolution from New Arrangements." He added, "We had planned on a September release before COVID-19. After we had our March tour canceled (in total we've had approximately 45 shows canceled during quarantine) we were on the fence about whether to push back the release until 2021 but decided it was important to share the music during this time."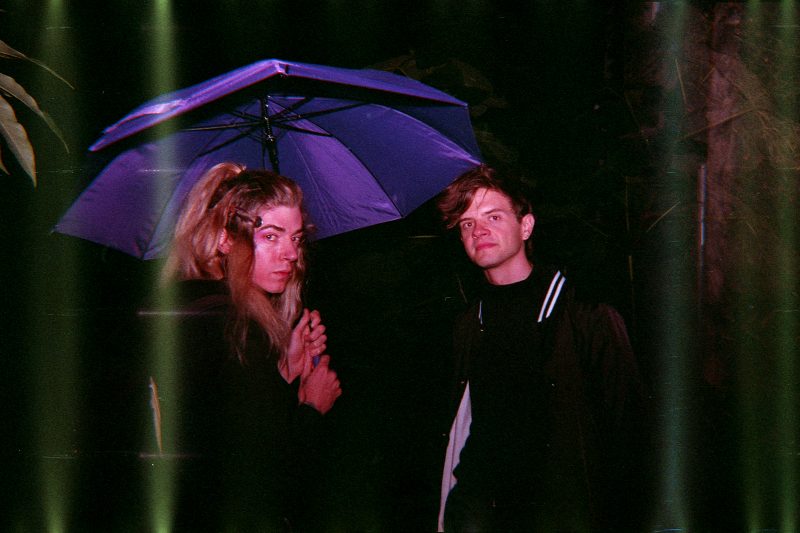 Speaking of their debut, New Arrangements, the band have just announced a reissue with alternate cover art and a beautiful clear vinyl with pink splatter coming out around Halloween. Fans now have a chance to grab this gem on vinyl again after initial pressings quickly sold out. Queue it up again and blast songs like the techno-driven "Never Dream", the upbeat lament of "Elegance & You" and of course the infectious classic, "Captive". Pre-ordering from their Bandcamp would be strongly recommended as only 250 copies will be pressed.
This Saturday, September 12th, the band will be treating fans worldwide to not one but two Livestream performances on Twitch. The first will take place at 2 P.M. EST with the intention of treating overseas fans. "We felt bad that people in Europe were staying up until 3 – 5 am for it last time," said Frye. The second performance will be at 8 P.M. also on their Twitch channel. When asked what we can look forward to Frye replied, "We're mostly focusing on the new material but as usual we will play some older ones too." He also said they are "definitely" playing every track from The Night We Raise, just like they did for the albums release Livestream.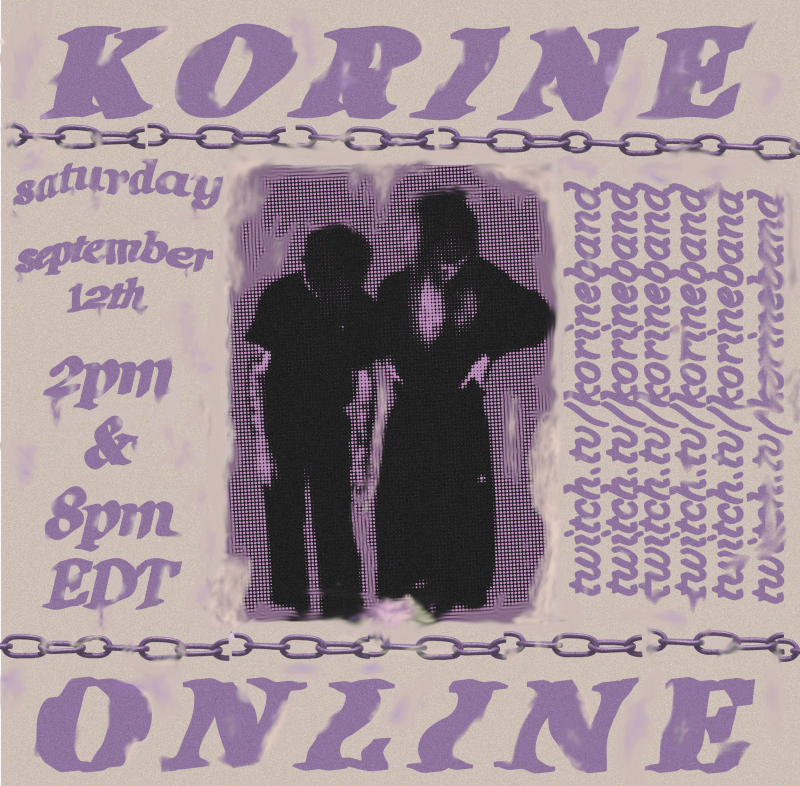 The linktree below contains all you need for your literal Korineapalooza. Here you'll find how to order The Night We Raise on vinyl and cassette from Born Losers Records (US) and Data Airlines(FR), and limited edition CD (300 copies only) on Other Voices Records (RU).
Did I mention that the cassette of the new album has an exclusive track, "In My Hell"? Yes, it does and it is so worth hearing. You may also want to consider a $5 per month subscription package on their Bandcamp. You get everything they've released digitally, plus any new tunes/remixes that are released in the future and a slew of unreleased material that is for subscribers only.