It's no secret that Rhys Fulber is one of the most important electronic producers of all time. With his beginnings as a teenager in the EBM band, Front Line Assembly, to Delerium and his current solo work, his catalogue stretches for over thirty years in the music business. With EP and album releases on the industrial techno-adjacent labels aufnahme + wiedergabe and Sonic Groove, Fulber has placed himself right in the nexus of underground electronic dance music with his heated dance floor tracks.
Fulber self-released his Brutal Nature LP last November as a result of the pandemic lockdown. After moving back to his home city of Vancouver from Los Angeles, the change of scenery—from blocks of concrete to the complete immersion in nature—inspired Fulber to create his LP. The closeness of Brutal Nature is palpable: the small home set-up of his home studio versus the large-size professional ones of his past works provides the listener into a calmer atmosphere at times, before the severe throb of a techno beat jolts the album back to its staunch club-influenced lean.
This dichotomy is what fueled the creation of Brutal Nature: "the contrast between Brutalist architecture and nature, the legacy of humanity in conjunction with nature and its juxtaposition thereof, and the power and variation of the ocean becoming the ultimate judge."
"Central State Institute" kicks off Brutal Nature with an intensity found in its terrorizing beat—it feels like the mood is set for the entire LP before "Chemical" takes on its softer sci-fi electronic romance with vocals by Jeza. This back and forth between harshness and airiness continue throughout: "Marginalized"'s raw intensity is cauterized by the following track, "Fragility," with its wry glimmer of hope that peeks through. "Phyrric Act"—perhaps the most treacherous on Brutal Nature—recalls his more recent solo works found on Ostalgia or Your Dystopia, My Utopia albums, a track primed to blast at peak club hours.
"Pressure" and "Night Render," however, offer peace after the storm of "Phyrric Act"… but not for long. "Rouge Minority" is a ceaseless industrial force complete with EBM-influenced basslines, truly the dance floor gem of the album. Before the album ends, "Nature Reclaims" provides one final moment of false tranquility before Youth Code's Sara Taylor provides the vocals for the harsh EBM track, "Stare at the Sun." There will be a second vinyl pressing of Brutal Nature is available for pre-order via Bandcamp, alongside the digital and CD versions of the album.
New York: catch Rhys Fulber live March 18 with Dreamcrusher at Saint Vitus.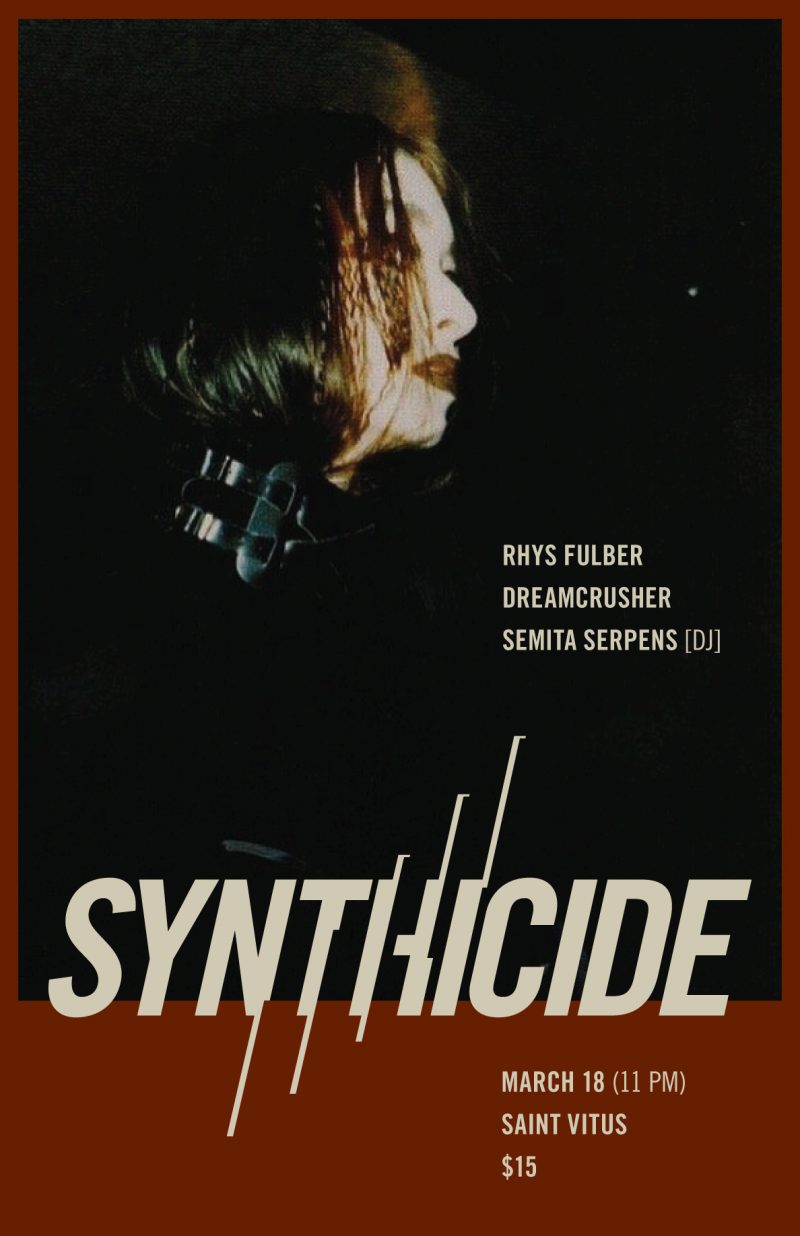 Follow Rhys Fulber on IG.