The Los Angeles-based band, The Present Moment, announces the vinyl release of their LP, Enough to Drive You Mad, on June 17th via Young & Cold Records. Released digitally on April 29th of this year, the duo of Milton Scott and Jason "Halogen" Dunn blend genres and influences to form The Present Moment's fifth LP.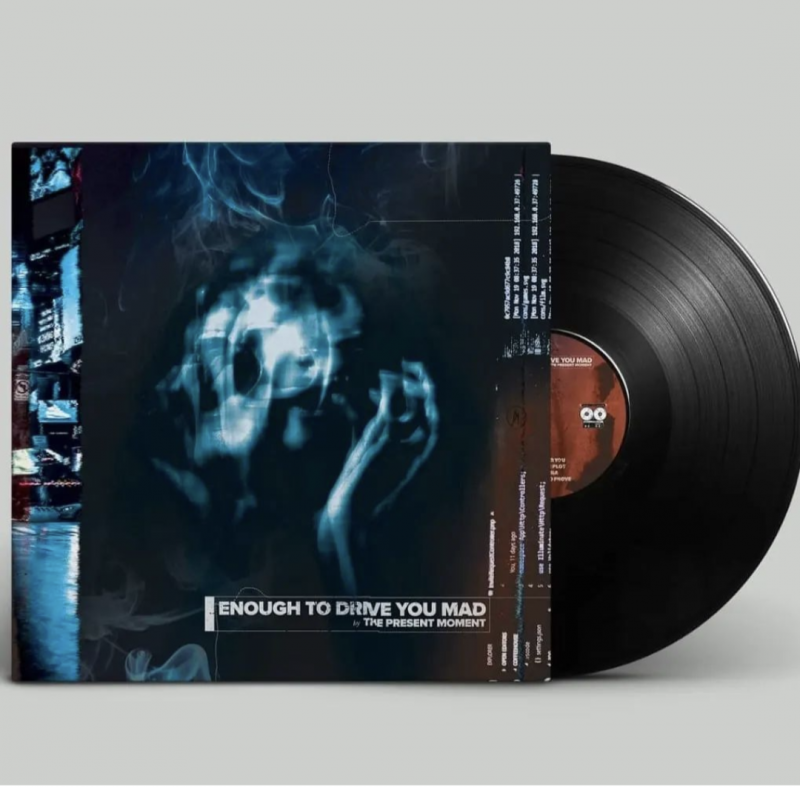 Enough to Drive You Mad was recorded during lockdown and, amidst the uncertainty and fear of the world during that time, the album's mood reflects such sentiments. Small fragments of hope and sincerity appear amongst the darkness which provides a balance to the heaviness of the content. At times, Ultra-era Depeche Mode is recalled through both Scott's vocals and song structures while the album often references a variety of bands and artists such as Portishead, David Bowie, Trent Reznor, and The Cure. The band writes:
Dark, blunt, and beautiful Enough to Drive You Mad dives unflinching into the horror of watching a world flail in helplessness through waves of sickness, misinformation, anger, hypocrisy and greed, all the while clinging desperately to the concept of empathy and the endurance of the human spirit.
Standout tracks include "Enough to Drive You Mad" and "Life-Line"—both fully developed songs that are flush with melancholy beauty. The Present Moment embraced their emotions with Enough to Drive You Mad and created an LP worth having on your record shelf.
Purchase via Bandcamp.
Follow The Present Moment on IG.