Last month, post-punk legends Bauhaus gave two of their best liver performances since forming over 40 years ago in 1978. It was indeed a sight to behold to see frontman Peter Murphy, cruciform with a microphone stand during "Stigmata Martyr", as his fellow musicians Daniel Ash, David J, and Kevin Haskins played with top-notch precision. Even more mesmerizing were the thousands of attendees who sang along in unison to the gothic opus "Bela Lugosi's Dead" under the serious moonlight of a Bloodmoon lunar eclipse.
Now the band has announced their return to southern California this autumn with a show at gorgeous The Greek Theatre on Thursday, September 29th.
Presales begin Wednesday, June 15th with sales to the general public on Friday, June 17th at 10:00 am PT. Find tickets for The Greek Theatre gig here.
Cruel World PRESALE Wed. June 15 at 10 am PT (PASSWORD: NEWWINE)
Goldenvoice PRESALE Thurs. June 16 at 10 am PT (PASSWORD: BBQ)
Additionally, the postponed Denver, Colorado show at The Mission Ballroom has been rescheduled for September 26th. Tickets for the original date of the May 25th show will be honored and will be available here.
Unfortunately, Bauhaus is unable to reschedule their gig in Tempe, Arizona and the show is now officially canceled. Refunds will be processed at the point of purchase.
Bauhaus Live Dates:
Find tickets here
August 19 – 02 Academy (London, UK)
August 24 – W Festival (Oostend, BE)
August 22 – Zitadelle Spandau (Berlin, DE)
August 27 – EDP Vilar de Mouros (Vilar de Mouros, PT)
Sept. 6 – History (Toronto, ON)
Sept. 8 – Kings Theatre (New York, NY)
NOTE: Tickets purchased for the postponed Nov. 2, 2021 show will be honored.
Sept. 9 – Kings Theatre (New York, NY)
NOTE: Tickets purchased for the postponed Nov. 3, 2021 show will be honored.
Sept. 10 – The Met (Philadelphia, PA)
Sept. 12 – Anthem (Washington, DC)
Sept. 13 – MGM Music Hall (Boston, MA)
Sept. 14 – College Street Music Hall (New Haven, CT)
Sept. 16 – Masonic Theater (Detroit, MI)
Sept. 17 – Riot Fest (Chicago, IL)
Sept. 18 – Palace Theatre (Minneapolis, MN)
Sept. 20 – Southside Ballroom (Dallas, TX)
Sept. 21 – 713 Music Hall (Houston, TX)
Sept. 23 – Tabernacle (Atlanta, GA)
Sept. 26 – The Mission Ballroom (Denver, CO)
Sept. 29 – Greek Theatre (Los Angeles, CA)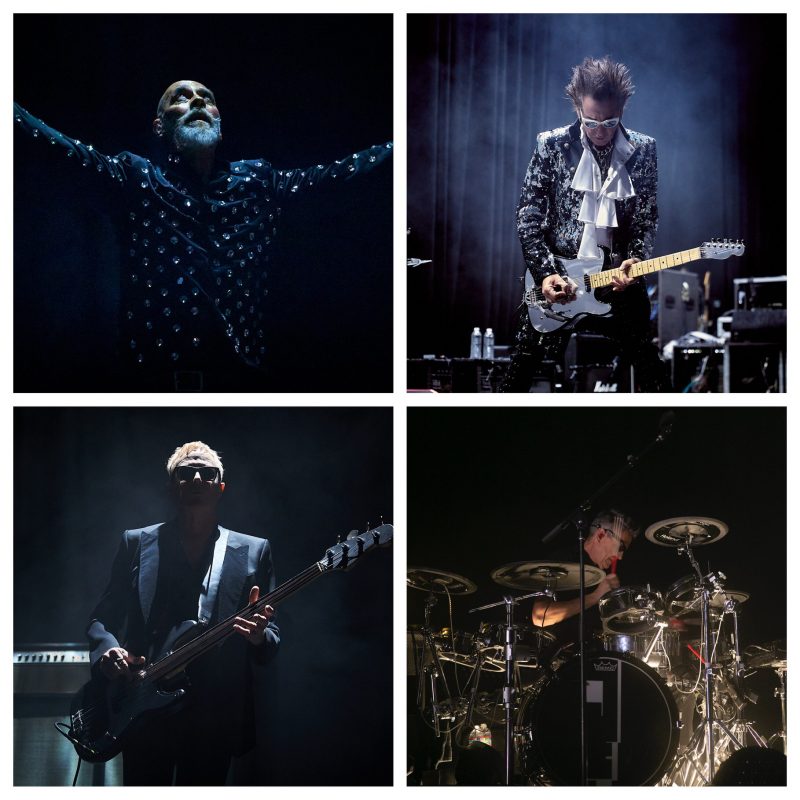 Peter, Daniel, David: @sfbayareaconcerts/Kevin Keating

 Kevin: @raymond_ahner