Portland-based deathrock outfit ESSES debut their stunning new video for "Faceless Past", the seventh video that is part of the visual album Bloodletting For The Lonely. Directed and shot by famed photographer, Kristin Cofer, the song and video both offer a tantalizing glimpse into isolation and memory.
Cofer created the visual effects of the video through a clever, innovative process done entirely remotely: using, of all things, Zoom.
"I project the subject onto a screen and then use crystals, gels, and other objects to create the effects," she explains. "I also use an external monitor with a clear tank that I put on top and fill with water. Using flowers and food coloring, I look down and make images with that. With Kel, I also used mylar to create surreal effects."
The effect Cofer creates is mesmerizing: a psychedelic phantasmagoria marrying 21st-century communication technology with the look of Super-8, lava lamps, oil suspension, and stop motion. It's the perfect visualization of the evolution of art and telecommunication, and exciting new possibilities. The resulting dreamscapes illustrate the song perfectly.
Watch the video for 'Faceless Past" below:
ESSES, comprised of vocalist/lyricist Miss Kel, guitarist Dawn Hills, guitarist Skot B (who edited the video), bassist Scout Leight, and drummer Kevin Brown, captures an intimate, yet intense atmosphere in their sound. Featuring current and former members of Altar de Fey, Black Ice, The Phantom Limbs, Red Voice Choir, and The Holy Kiss, ESSES embraces the surreal and sublime. Formed in 2014, ESSES became one of the pillars of the thriving Oakland and San Francisco underground, encompassing elements of deathrock and dark punk shrouded under a veil of forbidding doom.
Order the vinyl copy of Bloodletting For The Lonely here (US),  or here (EU), and the CD version here.
ESSES is currently writing new material and preparing a return to the live stage for what will be their first show in two years. Stay tuned for more to come.
Follow ESSES:
Photo Credit Kevin Brown, BandsEyeScene Photography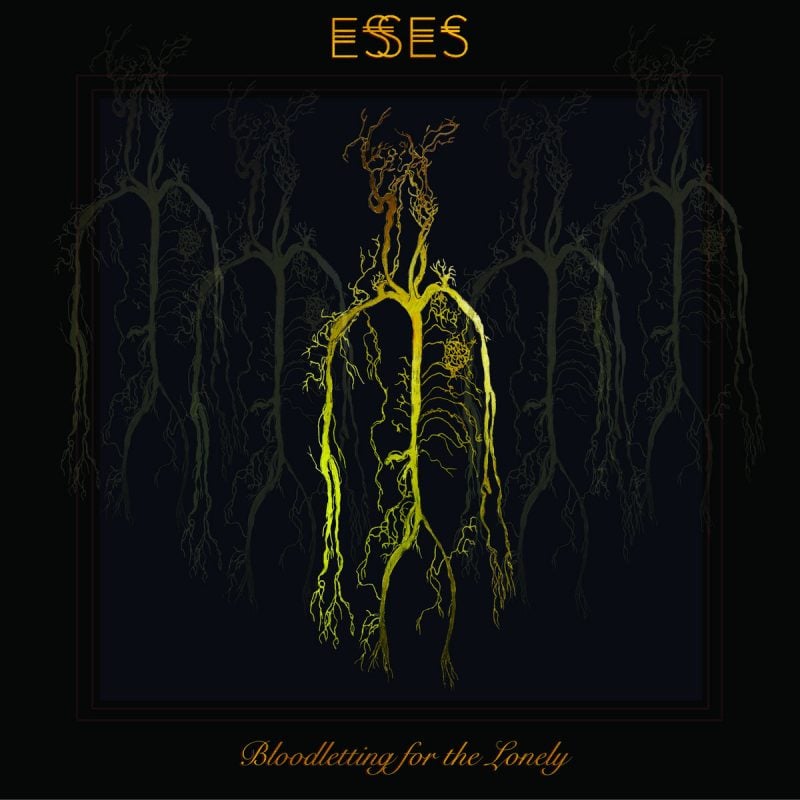 Photo credit: Kevin Brown, BandsEyeScene Photography