Portland-based deathrock outfit ESSES explore the concept of shadowplay quite literally with an enchanting new video for "Caged Beasts". Taking inspiration from silent cinema (specifically Fritz Lang's masterpiece Metropolis), the charming clip, directed by Kelly Correl (aka Miss Kel) and filmed by Kevin Brown, shows a sequence comprised of dancing silhouettes and good old-fashioned paper theatre – themes visited in the meaning of the song itself. Caged Beasts is the fifth single from their album, Bloodletting For The Lonely (Bat-Cave Productions).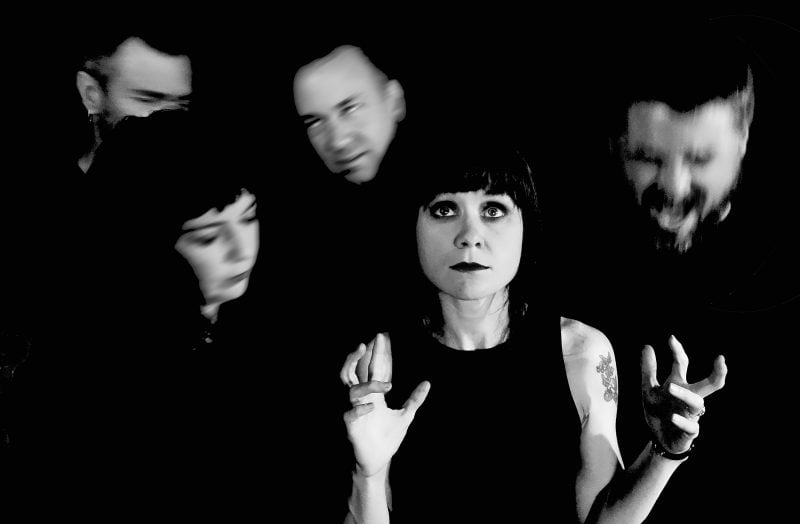 "This was an incredibly fun video to make from the paper puppets to creating the effects in realtime," says Miss Kel. Wonderfully creative from the start, the video is an interesting artistic juxtaposition with the fast-paced, dark post-punk vibe of the song.  With homages to the creeping Nosferatu, German Expressionism, and Lotte Reiniger's 1926 shadow animation The Adventures of Prince Achmed, the DIY art spirit has in itself a unique punk element.
 Watch the video for "Caged Beasts" below:
ESSES captures an intimate, yet intense atmosphere with this track. Featuring current and former members of Altar de Fey, Black Ice, The Phantom Limbs, Red Voice Choir, and The Holy Kiss, ESSES embraces the surreal and sublime.
Order the vinyl copy of Bloodletting For The Lonely here (US),  or here (EU), and the CD version here.
ESSES is currently writing new material and dusting off the cobwebs in preparation for returning to the live stage for what will be the first show in 2 years. Stay tuned for more to come.
Follow ESSES: