Portland dark post-punk act Shadowlands have unveiled a gorgeous new audio-visual offering: "Perfect Void", a bewitching mix of emotive lyrics and expansive atmospheric soundscapes.
Fronted by Amy Sabin (songwriter, synth, and vocals) and her identical twin sister Angie on guitar, the band also features Casey Logan and Jesse Elizondo on bass. Their dramatic melodies bring to mind Vangelis, early U2, the passionate vocals of Sinéad O'Connor, The Cure, Lost Sounds, Cocteau Twins, and Tangerine Dream. All of this and more as they vacillate in an elliptical orbit that gravitates towards soaring darkwave, shimmering synthpop, and ambient reverie. The rolling drums and strong powerful voice of Amy Sabin also bring to mind early Florence and the Machine.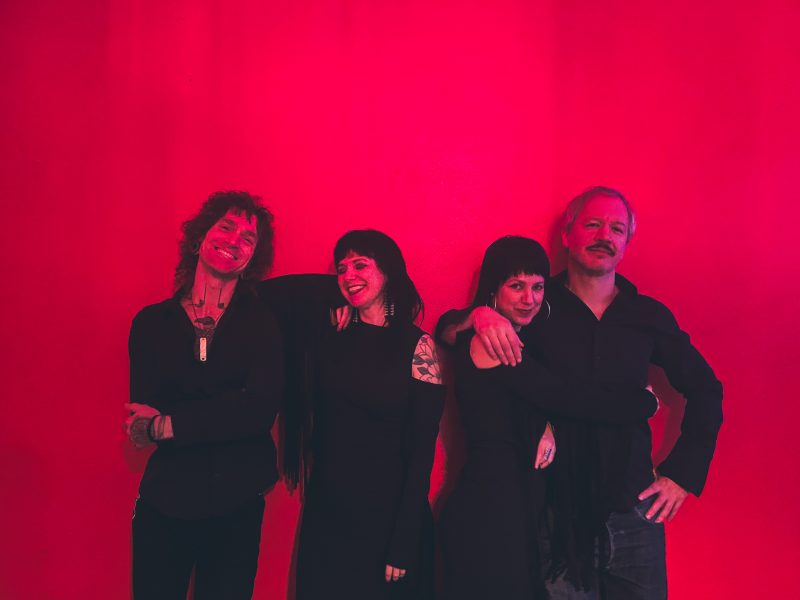 The video, directed by Casey Logan and Shadowlands with cinematography by Matais Logan, is a beautiful illustration of the band's performance style and expansive landscapes. The twins and their companions cast an enchanting spell of audio, catchy (if unexpected) hooks, and poetry that transcends space and time, welling up deep emotions within.
Both the song and video are a crystalline dream, bathing the song in violet hues that guide its passionate journey through a sprawling universe within.
Watch the video for "Perfect Void" below:
Listen to and stream the track below and find it on Shadowland's Bandcamp page here:
Follow Shadowlands: