Portland collective Drumattica have unveiled their video for "Desolation", the first single off of their new album The Way Out. The song is a sonorous duet featuring the talents of members Robert Wynia, Jen Folker who weave captivating vocals interwoven with spiraling guitar hooks, reminiscent of the 1980s fusion of psychedelic rock with new and darkwave.
The video for "Desolation" was made under quarantine conditions, with each member of the band coming up with their own performances and sending the clips to an editor friend (Stephen Kozik) to be pieced together.
"We were just glad the song was called Desolation and not All Together Now".
Watch the video below:
This past July, Drumattica, the Portland, Oregon based music ensemble helmed by Keith Brown, released The Way Out, via Last Match Records. The record is a new collection of music again featuring veteran mainstays Robert Wynia, Jen Folker and David Amador, and new additions in the form of Mark Powers (Floater) and Scott Watkins (After The Rain, Threscher, TV:616).
The album features more swirling and captivating duets between Wynia and Folker in a "made for each other" combination, as well as the collaboration of both Folker and Watkins fusing their passions into music together for the first time.
Pick up the album here.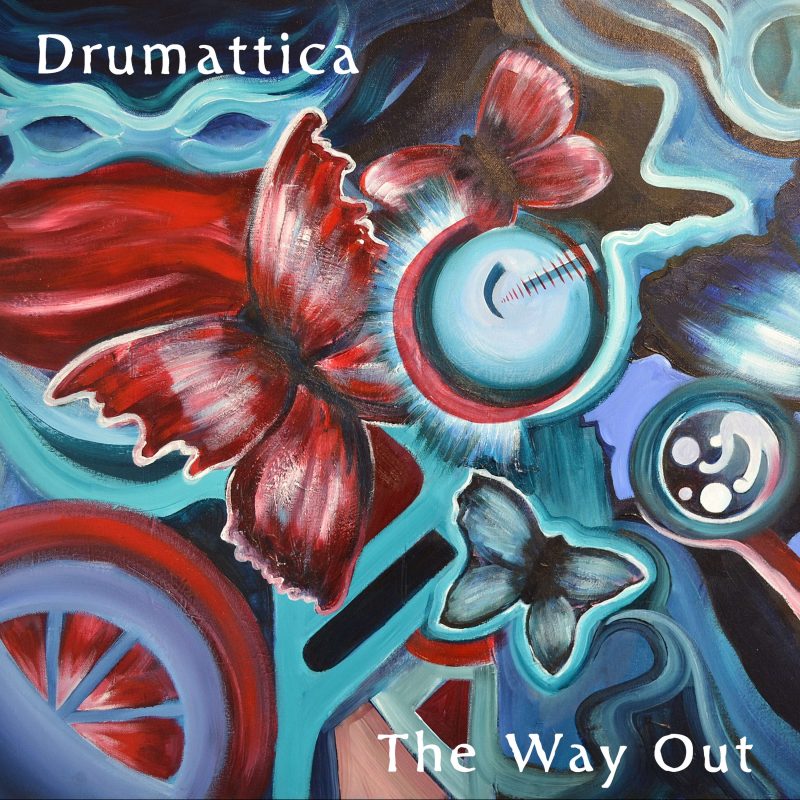 www.drumattica.com