Make us dream when the earth cracks open
The pain is gone, the war inside
Ignite the fire to be part of the light
A retrofuturistic entity has emerged from the hopeless carbon fields of Southern Poland. With this close encounter, darkwave outfit STRIDULUM have unveiled "Home", their latest single from their first full length album, Soothing Tales of Escaping.
The duo, which formed in 2019, consists of Marita Volodina (vox/lyrics) and Arkadiy Berg (all instruments).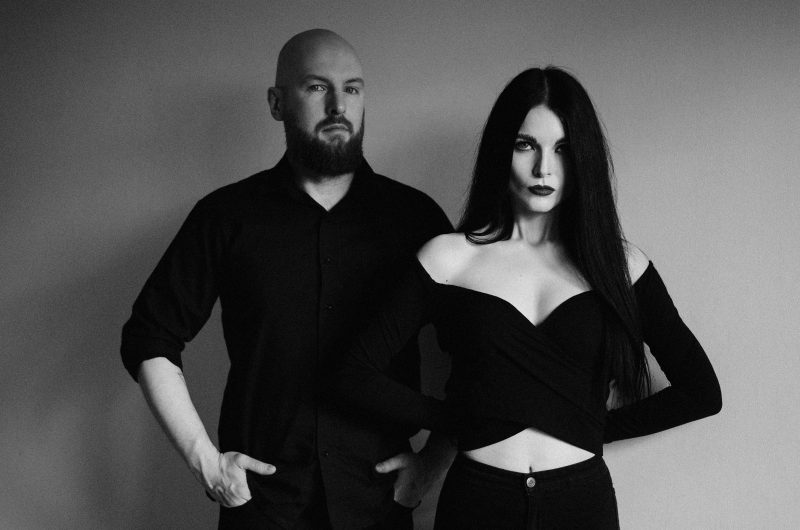 In the clip for "Home", the band explores the delicate complexity of the emotional realm as they lurk in an abandoned, dilapidated space: the perfect metaphor for isolation and doubt. In contrast to the musical coldness stand the highly emotive and expressive vocals of Volodina, revolving around themes of despair, desire, loss, and transformation.
"The aim is to balance a bitter world's shallowness with deep emotions," says Volodina.
Watch the video below:
Stridulum's songs are powerful, pensive, and deep. In a noteworthy contrast to the coldness of the synths, the highly expressive vocals of Volodina revolve around themes of despair, desire, loss, and transformation.  This is darkwave in the vein of Linea Aspera, Hante., Minuit Machine, Selofan, Kaelan Mikla, and Boy Harsher.
Soothing Tales of Escapism, their first full-length album, revels in discovering new areas of darkwave and dark electronics. The ten-song album can be ordered via Manic Depression Records.
Follow STRIDULUM: