Polish darkwave outfit STRIDULUM announce the release of their first LP, Soothing Tales of Escaping, on Manic Depression this autumn.
STRIDULUM, based in Upper Silesia, Southern Poland, formed in 2019. The duo, consisting of Marita Volodina (vox/lyrics) and Arkadiy Berg (all instruments), STRIDULUM's music is melancholic and minimalistic…but never monotonous.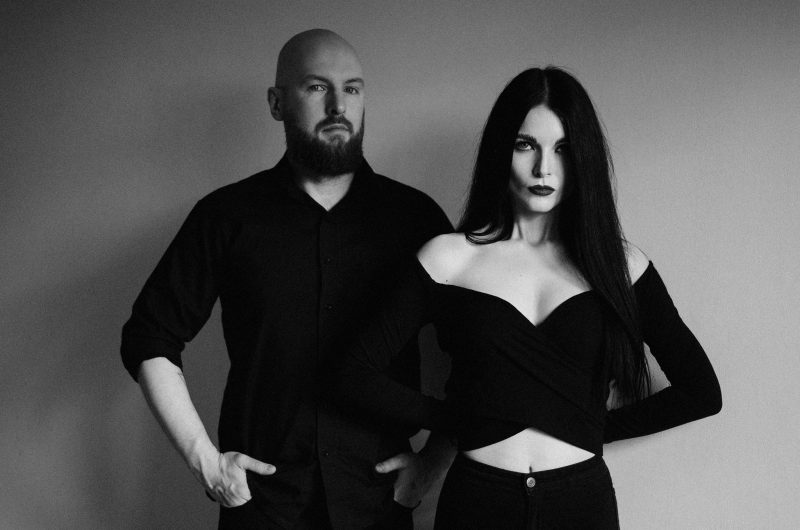 In a noteworthy contrast to the coldness of the synths, the highly expressive vocals of Volodina revolve around themes of despair, desire, loss, and transformation. STRIDULUM's songs are sad but powerful, pensive but angry, fragile but full of strength, danceable but moody, accessible but deep. This is darkwave more in the vein of Linea Aspera, Hante., Minuit Machine, Selofan, Kaelan Mikla, and Boy Harsher, with a melodic twist.
To celebrate the upcoming album release, the band unleashed a stunning new black and white video for their third single, called Bleeding, following on the heels of Collapse and Ghost. 
The video, part interpretive dance, part performance, is a gorgeously filmed fever dream of sensual melancholy, perfectly highlighting the song's pure darkwave sound driven by cold synth pads, and filtered bass, that weaves its way through a captivating melody.
Watch "Bleeding" below:
Soothing Tales of Escapism, their first full-length album, revels in discovering new areas of darkwave and dark electronics. The ten-song album will be released in September via Manic Depression Records.
Follow STRIDULUM: