showing off your scars
hating what you are
the parts of you that dream are gagged
Emerging from the shadows, Knifeplay returns with their first new piece of music in nearly three years. Their single "Hurt Someone" offers a dark yet empathetic view of a character who fits right in with the world they've crafted in song. The psychedelic track, bringing to mind Dandy Warhols, My Bloody Valentine, and Pixies, was engineered by Philadelphia's Jeff Zeigler.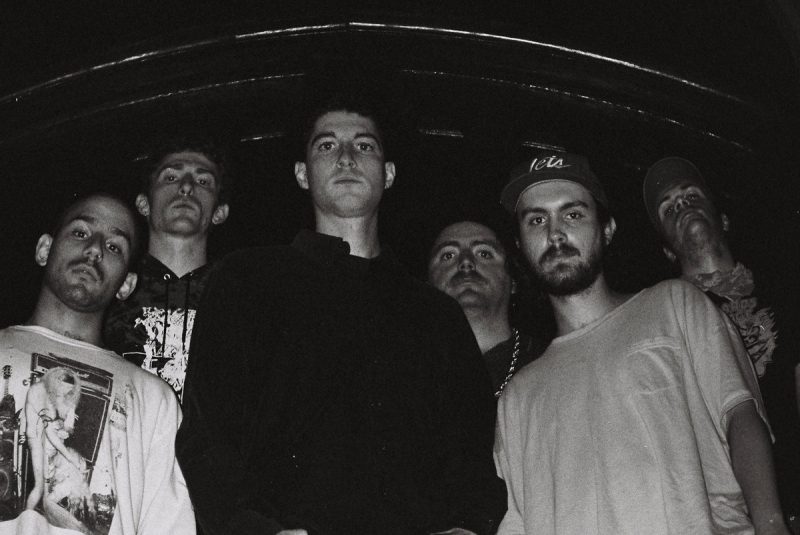 The bleak lyrics are difficult to swallow, but they're clouded in a mask of beauty and shimmering shoegaze haze – perhaps by design; escaping hurt through any means possible, even if it means hurting another.
Knifeplay, consisting of Tj Strohmer, Alex Stackhouse, Jack McBride, John Scortino, Max Black, and Johnny Klein, has shared the stage with Alex G, Coma Cinema, Horse Jumper of Love, Indigo de Souza, Joy Again, Jay Som/Justus Proffitt, Narrow Head and more.
The hypnotic, monochromatic video, directed by Anna Killea and Tj Strohmer, is a glorious dreamscape with unsettling imagery – a mysterious world that exists between wakefulness and sleep.
Knifeplay's single "Hurt Someone" single, with the b-side "Ornament" is out now. Order the cassette here.
Follow Knifeplay: