As an accomplished guitar player, Josie Pace moulds and refines her songs acoustically, only to tear them apart and rebuild them with Ken Roberts' grinding synths, unique production style, and Mark Damian's live drums. In "Underestimated", Pace forges a unique sound that pulls from the likes of Suzi Quattro, Depeche Mode, and Nine Inch Nails, yet contain a high art fashion swagger as if you just bumped into David Bowie at a Halston Party. The blistering glow of downtempo post-industrial beats, electro-pop melodies, and layered soundscapes are home to Josie's vulnerable lyrics, resulting in a pulsating sound.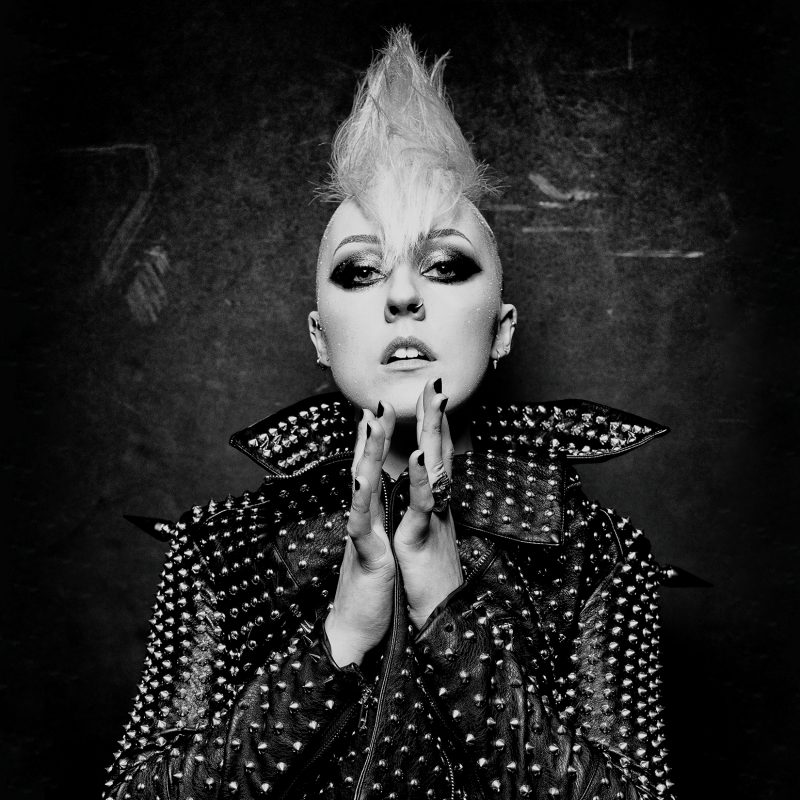 Underestimated is one of those "pick me up anthems" when plagued with self-doubt. It insists you never give up and to unleash the beast. "Getting things done no matter the circumstance can be scary but it can also be therapeutic and helpful, Pace says.
"When I wrote Underestimated I was going through a bit of a dry spell in terms of writing," says Pace. "I hadn't written anything in a while so I was feeling quite down on myself. I was constantly thinking that I've got nothing left in me and that I'm done writing. When I start thinking this way I tend to become a bit paranoid in the sense that I feel other people think the same of me. They think that I've got nothing left to give or to write about…Even if people are thinking the worst of me or even saying the worst of me, I am an extremely stubborn person and I refuse to let them be right."
The video is a kaleidoscopic, dystopian wonderland, straight out of the heart of the Motor City. The grit and determination reflects in both Pace's voice as well as the general vibe of her surroundings – when the going gets tough, you keep moving on.
Watch the video for "Underestimated" below:
Josie Pace, who recently signed with Negative Gain Productions, carries the same commitment of style and artistry to her high-energy live performances. She has shared the stage with Combichrist, Powerman 5000, Stabbing Westward, Tim Skold (KMFDM), <PIG>, Daniel Myer (Haujobb, Architect), and Davey Suicide.
The song is off the new album
IV0X10V5
(pronounced Noxious) which will be released on Negative Gain in Feb 2022. Listen below and stream
here
:
Follow Josie Pace: