Frankie Rex, vocalist, and guitarist for NYC alt-punk duo The FMs, has tragically passed away. Bandmate Matte Namer announced this week on social media the choice to end the band's long run, calling it "a beautiful dream we had to wake up from much too soon." The cause of death was apparent fentanyl poisoning at home with their partner in Ithaca, NY.
Frankie Rex, a trans masc artist enmeshed in the city's alt-punk scene since the late 2000s, had also been in the queer-punk trio BOYS and later The Violent Orange.  In 2017 they joined forces with longtime friend Matte Namer, calling themselves The FMs: an anagram for their names, as well as a wordplay on "femme/masc," and "female/male."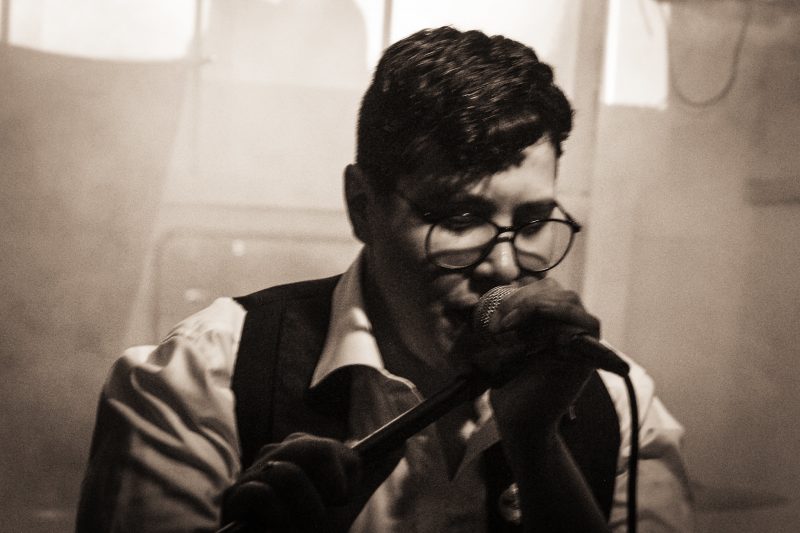 The FMs became notorious for their ubiquitous (and often strategic) street promos in practically all five boroughs of New York City. You could barely go several city blocks without seeing a sticker or graffiti stencil emblazoned with their logo. Following a string of legendary underground live performances/BDSM parties (with the collective Sub/vert) on an old barge anchored deep in Brooklyn, Rex and Namer blew up in the local music scene. They also penned passionate punk political anthems celebrating all colors of the rainbow, addressed gender and sexuality, and ignited important conversations about gun violence, toxic masculinity, selfie culture, and artificial intelligence. Frankie Rex's down-to-earth, cheerful demeanor transplanted well to social media, as they frequently collaborated with other alternative punk and goth artists and making a series of playful TikToks celebrating queer life and being frank about fluidity.
Sadly, Rex's untimely death comes just as the band had made headway with a pair of recent singles about their life experiences: T/Riangle, an anthem celebrating the joys of polyamory, and a memorable cover of Ultravox's My Sex. They found themselves performing at EDM festivals and sharing the stage with members of Devo and The Village People. Although Namer's flamboyant theatricality usually took centre stage, Rex's gorgeous, searing vocals shared equal billing. Theirs was a true partnership and love story of creativity in a sea of blandness.
Watch the videos directed by Matt Mahurin below:
"A lot of our songs are about our journey to free ourselves from the shame of being different," Namer said in the band's bio. "We hope our music can celebrate marginalized people who don't fit into the gender binary, heteronormative culture, and…traditional monogamous relationships. After a lifetime of failing to find love through traditional romantic paradigms, I've finally found true love within a polyamorous family and written one of the most my vulnerable songs ever about this unconventional love story."
The FMs had recorded at least two albums worth of material before Rex's death. "We feel it is now our duty to share these artistic contributions with the world and find beautiful ways to honor Frankie's memory," Namer wrote.
There are plans to host a memorial concert this summer to raise money for memorials for Rex and causes that support the trans-masc community.  "Frankie was the victim of an epidemic in our generation of fentanyl-laced drugs posing as something else, something that is killing many of our peers right now," Namer wrote on the band's social media.
Frankie Rex was just 37 years old.
Learn more about The FMs: