Nick Cave and longtime collaborator/fellow Bad Seed Warren Ellis have an apocalyptic surprise for you this Thursday morning: Carnage, an offering from the spoils of eternal lockdown. Cave penned all the lyrics; the two artists played nearly everything on the record over a period of weeks at London's Soundtree studio. In addition to vocal duties, Cave played piano, synth, and percussion on the record; Ellis sang backup as well as playing violin, viola, alto flute, tenor guitar, piano, harmonium, synthesizer, loops, drum machine, glockenspiel, and autoharp.
Nick Cave teased the album with a letter to a fan as part of his Red Hand Files project last month. He describes the album as "a brutal but very beautiful record nested in a communal catastrophe." Ellis added that the creation of the album was "an accelerated process of intense creativity. The eight songs were there in one form or another within the first two and a half days."
Cave is no stranger to Biblical themes, old-time religious visions, or the apocalypse: he draws upon these themes once more in this album, but with heavier gravitas, given the global circumstances. It's a fascinating 40-minute melding of Cave's poetic songwriting and Ellis's formidable library of musical influence; the two perform an exquisite dance between Earth and Air, with Cave grounding Ellis's ethereal synths, freeform jazz elements, baselines reminiscent of Suicide, and emotional strings.
Nick Cave's last album, 2019's Ghosteen, focused on personal tragedy, grief, and existence in a new normal.  Cave also performed a piano concert during lockdown last year, released as Idiot Prayer: Nick Cave Alone at Alexandra Palace. Carnage, by contrast, reflects more on the world writ large, current events, and the collective experience. Cave reflects upon solitary confinement, totalitarian oppression, and redemption. This is a record sculpted by seasoned vets of the trials of life and death, and it hits hard.
Listen to Carnage now, and make sure to have a box of tissues handy to collect the tears you'll shed.
Carnage tracklist:
01 Hand of God
02 Old Time
03 Carnage
04 White Elephant
05 Albuquerque
06 Lavender Fields
07 Shattered Ground
08 Balcony Man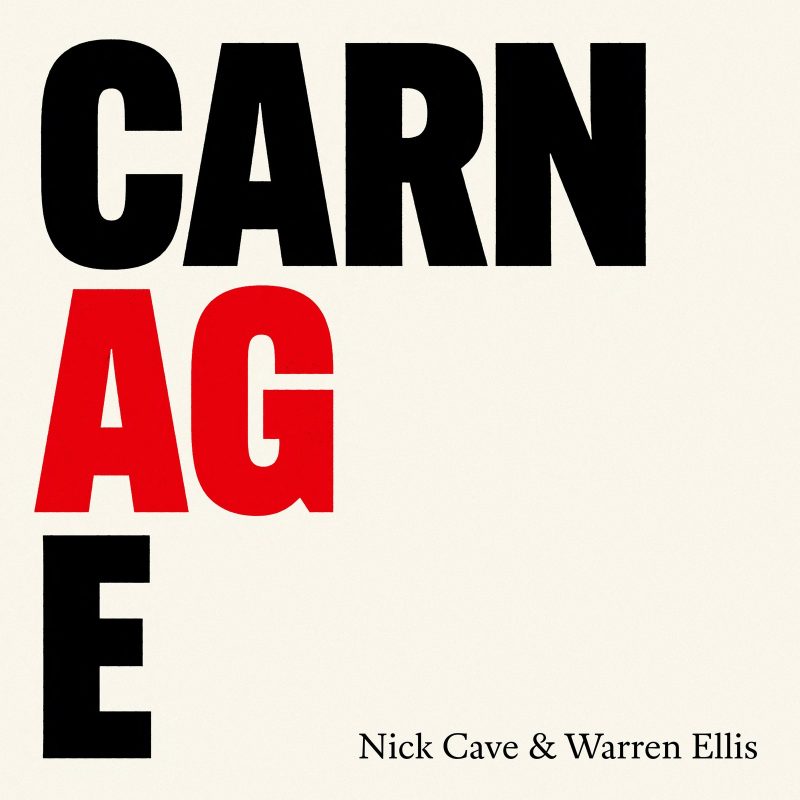 *Photo by Joel Ryan