Norwegian post-punk outfit Permafrost released their video for Femme Fatale, a track self-produced, mixed by Paul Corkett (The Cure, Placebo), mastered at Abbey Road. The song is released on the band's own Fear of Music label, through TBC Records/Secretly Noord distribution.
Some of the footage for the music video was shot by bass player Robert Heggdal in Tokyo while on a family trip in 2019, and the rest was supplied by keyboard player Daryl Bamonte while on tour with Depeche Mode in 1988. The video was edited by Mimi Supernova. Femme Fatale, including its Dark North Remix, is the first of a run of singles from Permafrost, their first-ever digital releases. An album is expected later in the year.
School friends Frode Heggdal Larsen & Kåre Steinsbu formed Permafrost in the town of Molde, on the west coast of Norway, in 1982. Taking their name from a Magazine song, Permafrost found their sound influence in bands like Joy Division, Pere Ubu, Yello, Fad Gadget, The Cure, Talking Heads, The Residents, Wire, and Wolfgang Press. Permafrost began as a lo-fi affair, but their songs were intricate and uniquely structured, and heavily influenced by Norwegian authors Knut Hamsun and Jens Bjørneboe. But after several line-up changes, expanding to being at one point a six-piece, Permafrost decided to deactivate for a while by the mid-eighties.
After a brief revival in 1992, the band went into cold storage once again until 2001. Robert Heggdal and Trond Tornes joined the crew, bringing a rich history of musical influences, and Permafrost was reborn again, solidifying the lineup in 2016 with the addition of Englishman Daryl Bamonte on synths.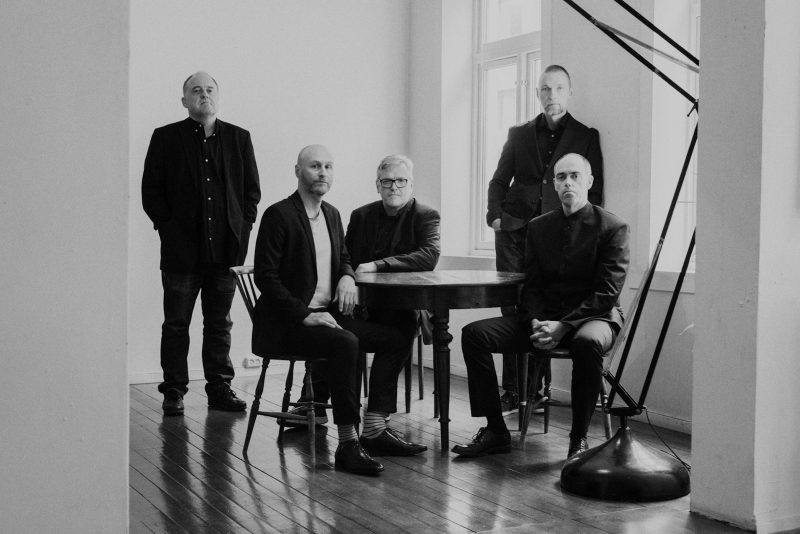 To date, Permafrost's former incarnation has only released two albums: the Godtment EP (on a limited edition of 50 numbered cassettes) in 1983, and the Permafrost EP (on vinyl only) in 2019. After mostly working remotely from Oslo, Trondheim, and London, the band are putting the finishing touches on their debut album, out sometime this year on Fear of Music. Femme Fatale will be complemented by the band's own Dark North Remix.
Watch the video for Femme Fatale below:
Follow Permafrost: