New York City's Blake Morgan returns with a new single, "My Love Is Waiting", from his forthcoming album Violent Delights (out May 20th via ECR Music Group).
My Love Is Waiting shows Morgan's dexterity and experience with the song's production, a sleight of hand of tension and release. This song's arrangement starts with a staccato piano and bass drum, hi-hat ticking as steady as a clock layered with synth bass notes, giving an ominous depth and tension that is released in an uplifting power-pop chorus, whose lyrics triumphantly answer the central motif of the song with "I know, my wait is over."
The song, in its melodic repetitions, brings to mind the shimmering new wave of the late 70s and early 80s, particularly the syncopation of The Police.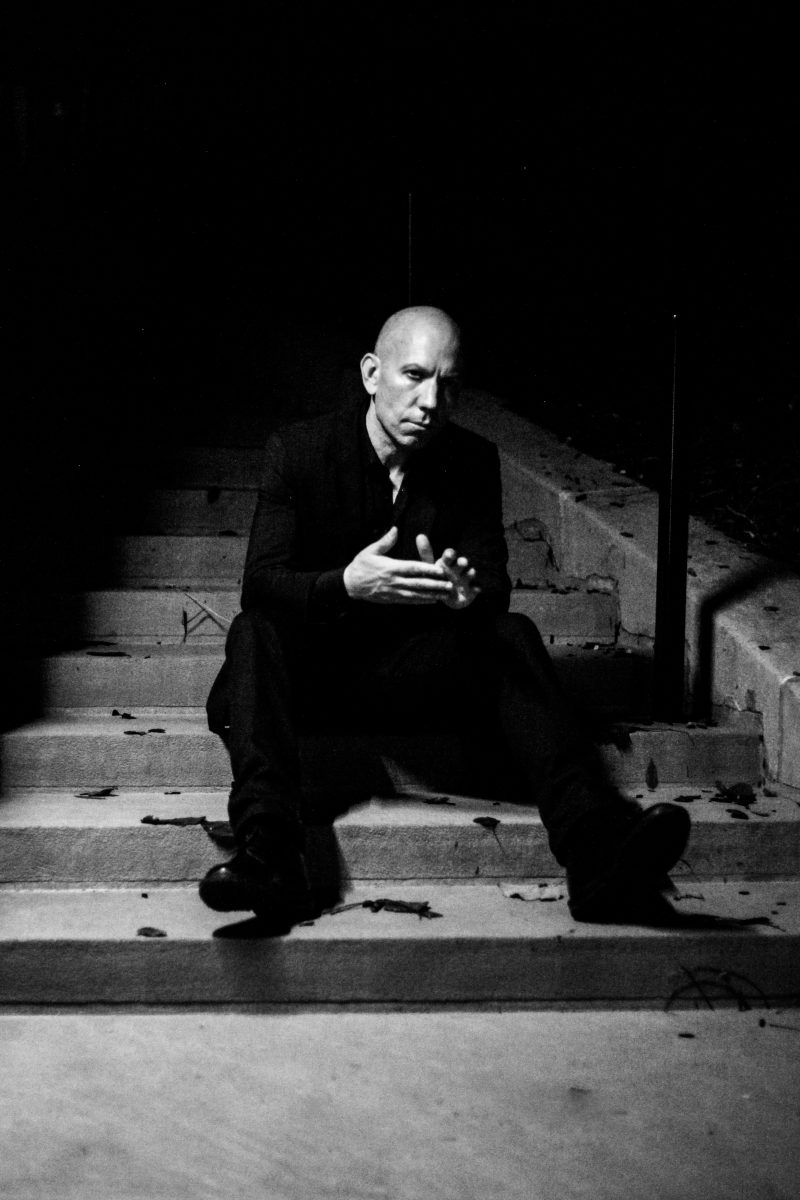 "If I had only three minutes to play anyone anything from this new record, I'd pick these three minutes," Morgan explains. "It's a brazen love song that dares you not to get out of your chair."
The single also marks the second visual collaboration between Blake Morgan and NYC multidisciplinary artist Alice Teeple; their first being Down Below Or Up Above. If that music video was a film noir-inspired journey through the night, then this a morning beach walk and a train ride to the sunlight of New York City. It is still, however, steeped in imagery and feelings of the 1930s and 60s: Blake's suit and hat, surrounded by the bone white buildings of a former beacon of modernity, recalls the science fiction of Jean-Luc Goddard's Alphaville.
Alice Teeple has made the most of the daylight to capture the mirror reflections in train carriage windows, doubling the image of the dancing Morgan into a twin, like a scene out of Hungarian Photographer Brassai's work; whilst later in the video the signage and zig-zagging materials of architecture and graffiti become a zoetrope of kaleidoscopic shapes as they whip past at light speed from the window of the moving train:  a found object approach to symbolism achieving cinematic ambitions on a modest budget.
Watch below:
In the past, Morgan, a fierce music rights advocate, has recorded and produced some of music's brightest luminaries, from Lenny Kravitz to Lesley Gore. The recording artist, multi-instrumentalist, and record producer is also the founder and president of independent global-music company ECR Music Group. His music advocacy has taken him to Capitol Hill numerous times where, as the founder of the #IRespectMusic movement, he continues to fight for music makers' rights in the digital age.
Listen on your preferred streaming service here.
Follow Blake Morgan: